Nov 15, 2017 @ 11:35
Once again the Huron Central's parent company, Genessee, and Wyoming is threatening to cease operations of its rail service between Sault Ste. Marie and Sudbury. It is requesting funds to further upgrade the line from both the Provincial and the Federal Governments. Without these upgrades, the railway contends it cannot operate efficiently and is only covering its costs.
The Coalition for Algoma Passenger Trains (CAPT) is fully supportive of government support for this freight operation that is so vital to local industry and other customers along the line. If the rail operations were to cease then the alternative would be to increase the number of trucks on roads and highways. That could have a negative impact on highway congestion and maintenance. Some transport trucks are capable of hauling 45 tons whereas rail cars can accommodate more than twice as much making rail a more efficient mode of transport.
An upgraded rail line could also mean that by preserving the rail bed passenger service could be accommodated thus providing northerners with alternative transportation. The current bus services are grossly inadequate and the air mode is expensive. Passenger rail service is more accessible for those with disabilities, is environmentally friendly and operates in all weather conditions.
The Province's 'Northern Growth Plan' refers to the need to improve multi-modal transportation in Northern Ontario and the Huron Central line must be included in this strategy.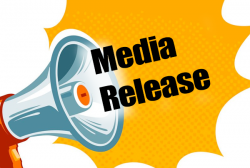 Latest posts by This Media Release
(see all)