May 22, 2018 @ 21:03
Genesee & Wyoming Canada Inc. announced today that given the lack of necessary provincial funding to maintain its Huron Central Railway (HCRY) and following the recent refusal of support from Transport Canada's National Trade Corridors Fund, its HCRY subsidiary intends to discontinue operations by the end of 2018.
The Northern Ontario short line runs 283 km from Sault Ste. Marie to Sudbury under a 1997 lease agreement with Canadian Pacific Railway and serves major employers in the region, including Domtar, Algoma Steel and Eacom, which together ship approximately 13,000 annual carloads of freight. HCRY has 44 employees and supports approximately 7,000 indirect jobs in Northern Ontario.
Changes in commodity demand resulting in carload declines, coupled with increased maintenance and regulatory compliance costs have made the railroad economically unviable without strategic investments from the government. While the Ontario provincial government has provided interim funding through a regional development agency, this will not support the line's operations beyond the end of the year.
In 2010, HCRY received both federal and provincial funding to proceed with essential maintenance and rehabilitation costs intended to keep the rail line operational until 2015. During that time, HCRY contributed three times more than anticipated, enabling the company to keep the railway safe and operational through 2018.
Despite intense efforts and numerous meetings with provincial officials to make them aware of the railway's critical financial situation, HCRY has been unable to obtain long-term financial support to continue operations. As of today, there is still no federal government infrastructure program that adequately addresses the funding needs of short line freight railways such as HCRY, which as low-volume lines, typically inherited years of deferred maintenance from prior operators.
"We are obviously disappointed with this turn of events," said Louis Gravel, President of Genesee & Wyoming Canada Inc. "We have done everything in our power to keep HCRY in operation, but both the provincial and federal governments have turned a deaf ear on the situation."
Genesee & Wyoming Canada Inc. is calling on provincial and federal government decision-makers to reconsider supporting the short line rail system in the immediate term to maintain the thousands of jobs HCRY supports in Northern Ontario.
"Many of our key customers rely on the railway as the only viable transportation option," noted Gravel. "Closure of the railway eliminates the potential for regional economic development opportunities in the North, along with other public benefits, including reduction in pollution levels and road maintenance costs, as transport trucks will fill the gap left behind by HCRY."
About Genesee & Wyoming Canada Inc.
Genesee & Wyoming Canada Inc. (GWCI) owns or operates short lines and regional freight railways in four Eastern Canadian provinces, Ontario, Québec, Newfoundland & Labrador and Nova Scotia. Its operations include nine railways, one rail service provider and one mechanical shop working in partnership with the Class 1 railways. GWCI provides rail services to two important ports and offers switching and storage services to industrial customers.
SOURCE – Genesee & Wyoming Canada Inc.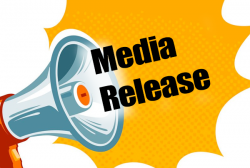 Latest posts by This Media Release
(see all)