96 Players
1st FLIGHT: Anders Dereski, Kyle Wood, Michel Lavern – 5 under par 31
2nd FLIGHT: Noah Asselin, Anders Morden, Jason Rouleau – 3 under par 33
3rd FLIGHT: Jarett Asselin, Trrelle Spooner, Spencer Hall – 2 under par 34
4th FLIGHT: Butch Terris, Tom Terris, Luke Morden – 1 under par 35
5th FLIGHT: Claude Sampson, Mark Szekely, Gilles Cyr – 1 over par 37
6th FLIGHT: Rene Gagne, Dave Jennings, Eric Rioux – 2 over par 38
7th FLIGHT: Ray Brisson, Jeff Austin, Ralph Zagar,  – 4 over par 40
SPECIAL EVENTS WINNERS:
North of 17 Restaurant Large Pizza Closest to Hole #1: Jules Anglehart
Northern Lights Ford $25.00 Cash Prize Closest to Hole #2: Team Mills
Wawa Motor Inn $25.00 Voucher-Closest to Hole #3: Kyle Wood
Men's Night $15.00 Cash Prize Closest to Hole #4: Rob Vernier
Canadian Tire $25.00 Voucher Closest to Hole #5: Kyle Wood
Men's Night $15.00 Cash Prize Closest to Hole #6: Bradley Case
Mission Motors $25.00 Cash Prize Closest to Hole #7: Spencer Hall
RD Yard Care $20. 00 Cash Prize Closest to Hole #8: Bill Carruthers
Subway Sandwiches $20.00 Voucher Closest to Hole #9: Jason Rouleau
Men's Night $15.00 Cash Prize Longest Drive Hole #9: Brandon Case
Winner: $10 Clubhouse Voucher: Tim Lesarge
Winner of Cash Draw  $59.00: Steve Duchesne
Hole in One Competition on Holes #3 & #7 – ($2,281.00)-NO WINNER) – Hole in one competition includes holes 3 & 7.  (50 % to the Winner & 50 % to the Club).
25 Foot Putt ($522.00) – 6 PUTTERS: Gary Trudeau, Bernie Erechook, Greg Dumba, Anders Dereski, Tony Thomas, Ron Oulett – Putt off will happen September 3rd
Happenings this week at the Michipicoten Golf Club: Club Championship for members. Saturday September 12th and Sunday September 13th. See the pro shop for details. You can win up to 25% off your 2021 membership cost. Register today!
PLEASE REMEMBER TO BRING CASH-NO DEBIT OR CREDIT CARDS FOR MEN'S NIGHT ENTRY.
Thank you to all that support the club weekly. A very big thank you to all our local sponsors for the 2020 season!! Without their support Men's Night would not be the success it is today.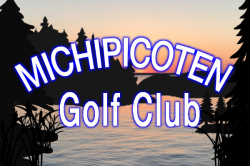 Latest posts by Karl Benstead
(see all)