1st FLIGHT:
1st: Shane Bukowski, Jeff Amos, Gary Trudeau – 31
2nd: John Simon, Max Simon, Paul Bernath – 32
3rd: Tim Lesarge, Mike Hogan, Tanner Paddock – 33
2nd FLIGHT:
1st: Rob Sedore, RJ Sedore, Spare – 34
2nd: Jeff Amos, Kyston Stevens, Mojo – 34
3rd: Peter Moore, Dave Hall, Kevin Auger – 34
3rd FLIGHT:
1st: John Knack, Ben Cartledge, Ryan Mulroney – 35
2nd: Rob Vernier, Karl Benstead, Spare – 35
3rd: Mojo, Mike McCoy, Rolly Lachappelle – 35
4th FLIGHT:
1st: Gary Mercier, Joe McCoy, Glen Williams – 35
2nd: Jeff Austin, Ralph Zagar, Joe McCoy – 36
3rd: Kevin Sabourin, Rick Funk, Spare – 36
5th FLIGHT:
1st: Sam Vachon, Adam Martelli, Spare – 36
2nd: Rob Sedore, RJ Sedore, Spare – 36
3rd: Tom Fahrer, Luke Morden, Tom Terris – 36
6th FLIGHT:
1st : Jarret Ralph, Kory Charbonneau, Davis Stevens – 37
2nd : Noah Asselin, Loel Dechamplain, Anders Morden – 37
7th FLIGHT:
1st: Richard Davidson, Tylor Martel, Scott Nolan – 38
SPECIAL EVENTS WINNERS:
North of 17 Restaurant: $30 Cash Prize Closest to Hole #1: Billy Matts
Northern Lights Ford: $30.00 Cash Prize Closest to Hole #2: John Simon Eagle!!
Stretch Lumber: $30.00 Cash Prize Closest to Hole #3: John Simon
Whitefish Lodge: $30.00 Cash Prize Closest to Hole #4: Sebastian Chevrier
RJ's Bait: 90 Cash Prize Closest to Hole #5: Kory Charbonneau
AJ's Pizza: $30 Cash Prize Closest to Hole #6: Peter Russ
Mission Motors: $30.00 Cash Prize Closest to Hole #7: Mojo
Trans Canada Chrysler: $30. 00 Cash Prize Closest to Hole #8: Jeff Amos
Wawa Motor Inn: $30. 00 Cash Prize Closest to Hole #9: Jarred Domich
Subway ..$30 Cash Prize – Senior Men (65+) Longest Drive Hole # 5: Gary Trudeau
Canadian Tire: $30 Cash Men's Longest Drive Hole #8: Dylan Buckell
Winner: $15 Clubhouse Voucher: Ray Baronette
Winner of Cash Draw $48.00: Peter Moore (drawn by Richard)
Hole in One Competition on Holes 3 & 7 – $4546.50 – NO WINNER – Includes holes 3 & 7. Next weeks amount is $4594.50 ($4546.50 + $48.00) – *ALL goes to the Winner*
25 Foot Putt $1157.00 – No Winner last week. Next weeks putt will be $1205.00 ($1157.00 + $48.00) – 3 putters for next week – Dan Szekely, Gary Trudeau, Ralph Zagar – Putt off will happen September 30th… before the Men's closing 18 hole tournament.
PLEASE REMEMBER TO BRING CASH-NO DEBIT OR CREDIT CARDS FOR MEN'S NIGHT ENTRY.
Thank you to all that support the club weekly. A very big thank you to all our local sponsors for the 2023 season!!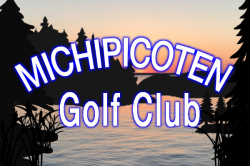 Latest posts by Karl Benstead
(see all)