81 Players
1st FLIGHT: Anders Dereski, Kyle Wood, Spare – 3 under par 33
2nd FLIGHT: Al MacDonald, Derek Chapman, Bernie Erechook – 1 under par 35
3rd FLIGHT: Jules Anglehart, Darren Miller, Chad Millette – even par 36
4th FLIGHT: Richard Davidson, Dawson Bernath, Spare – even par 36
5th FLIGHT: Rob Vernier, Bill Carruthers, Karl Benstead – 1 over par 37
6th FLIGHT: Gilbert Bouchard, Dave Castonguay, Spare – 3 over par 39
SPECIAL EVENTS WINNERS:
North of 17 Restaurant Large Pizza Closest to Hole #1: Luco Legault
Northern Lights Ford $25.00 Cash Prize Closest to Hole #2: Derek Hardy
Wawa Motor Inn $25.00 Voucher-Closest to Hole #3: John Scott
Men's Night $15.00 Cash Prize Closest to Hole #4: Anders Dereski
Canadian Tire $25.00 Voucher Closest to Hole #5: Nick Alexopolous & Crew
Men's Night $15.00 Cash Prize Closest to Hole #6: Dave Jennings
Mission Motors $25.00 Cash Prize Closest to Hole #7: Braydon Spooner
RD Yard Care $20. 00 Cash Prize Closest to Hole #8: Al Hardy
Subway Sandwiches $20.00 Voucher Closest to Hole #9: Blair Mills
Men's Night $15.00 Cash Prize Longest Drive Hole #9: Chris Buckell
Winner: $10 Clubhouse Voucher: Glen Williams
Winner of Cash Draw $41.00: Scott Carruthers
Hole in One Competition on Holes 3#7 – ($2,445.00)-NO WINNER) – Hole in one competition includes holes 3 & 7. (50 % to the Winner & 50 % to the Club).
25 Foot Putt ($664.00) – 6 PUTTERS: Ryan Cooke, Blair Mills, Greg Dumba, Kevin Sabourin, Jules Anglehart, Antonio Alexopolous – Putt off will happen September 24th.
Happenings this week at the Michipicoten Golf Club: President's Ryder Cup is Sunday, September 27th. Everyone welcome to participate but space is limited to 32 players.
See the pro shop for details.
PLEASE REMEMBER TO BRING CASH-NO DEBIT OR CREDIT CARDS FOR MEN'S NIGHT ENTRY.
Thank you to all that support the club weekly. A very big thank you to all our local sponsors for the 2020 season!! Without their support Men's Night would not be the success it is today.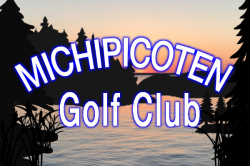 Latest posts by Karl Benstead
(see all)