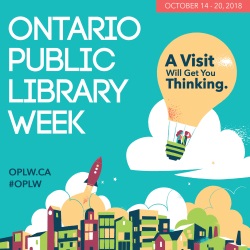 NEW BOOKS ON THE 7 DAY SHELF this week are "Three Things About Elsie" by Joanna Cannon, "By the Next Pause" by G. Barton-Sinkia, "The Good Fight" by Danielle Steel and "Little Panic" by Amanda Stern.
Staff Picks for the Month of September are "Someone is Watching" by Joy Fielding, "Left to Die" by Lisa Jackson, "Sworn to Silence" by Linda Castillo and this week's feature is "Heartsick" by Chelsea Cain. (from book jacket)
"Damaged Portland detective Archie Sheridan spent ten years tracking Gretchen Lowell, a beautiful serial killer, but in the end she was the one who caught him. Two years ago, Gretchen kidnapped Archie and tortured him for ten days, but instead of killing him, she mysteriously decided to let him go.  She turned herself in, and now Gretchen has been locked away for the rest of her life, while Archie is in a prison of another kind—addicted to pain pills, unable to return to his old life, powerless to get those ten horrific days off his mind. Archie's a different person, his estranged wife says, and he knows she's right. He continues to visit Gretchen in prison once a week, saying that only he can get her to confess as to the whereabouts of more of her victims, but even he knows the truth—he can't stay away.
When another killer begins snatching teenage girls off the streets of Portland, Archie has to pull himself together enough to lead the new task force investigating the murders. A hungry young newspaper reporter, Susan Ward, begins profiling Archie and the investigation, which sparks a deadly game between Archie, Susan, the new killer, and even Gretchen. They need to catch a killer, and maybe somehow then Archie can free himself from Gretchen, once and for all. Either way, Heartsick makes for one of the most extraordinary suspense debuts in recent memory."
After School Program will begin on Tuesday, October 23, 2018.  This is open to children up to the age of 13.  Children aged 5 and under must be accompanies by an adult. We will have Story and Craft Club, Clay Club, Drawing Club and Game Club.  Come in to the Wawa Public Library for more detail or call Suzie at the circulation desk at 705-856-2244 ext 290.
Come on in and check out our great selection of books, magazines, DVD's, Blu-rays, Audiobooks, French books, and more.  And don't forget our awesome Children's collection and our growing Graphic Novel collection!
Latest posts by Wawa Public Library
(see all)