Mar 16, 2018 @ 19:26
At a time when Ontarians need a government that chooses to invest in our hospitals, mental health, long-term care and child care, Doug Ford and the Conservatives are instead only offering an agenda filled with massive cuts to hospitals, schools and other important public services.
Doug Ford wants to rollback the $15 minimum wage, and by abandoning their own plans for a conservative carbon tax, Doug Ford is walking away from taking any action on climate change. His reckless scheme to kill a price on pollution and rush to balance the budget will put as many as 40,000 public sector jobs at risk too. That means less nurses and less teachers. It means higher class sizes, longer waits for healthcare and fewer community supports.
It's too little, too late for Doug Ford and the Conservatives to claim they have Northern Ontario's back now.
They voted against boosting our Northern Health Travel Grant by $10 million to help people traveling long distances to access specialized medical care. They voted against increasing funding for the ONTC bus service to buy more buses and increase service to more communities. They voted against establishing a basic income pilot in my hometown of Thunder Bay. And they voted against our $1 billion commitment to get shovels in the ground and build all-season road access to the Ring of Fire.
The Conservatives have a consistent record of voting against what matters most to Northerners.
Our Ontario Liberal team has three Cabinet Ministers, including myself, who call Northern Ontario home and we're at the table for every discussion and every decision. Thanks to our input and the Premier's belief in the importance of the region, Northern Ontario always has a voice. I know that input will continue under an Ontario Liberal government and that we will continue to fight for what's best for families and will continue to invest in care.
-Michael Gravelle, Minister of Northern Development and Mines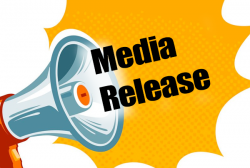 Latest posts by This Media Release
(see all)