Feb 8, 2018 @ 11:35
On Thursday, Ontario NDP Transportation critic Wayne Gates wrote to Premier Kathleen Wynne calling for the release of the latest arrangement between Ontario and Carillion Canada, negotiated after the collapse of Carillion's U.K.-based parent company.
Feb. 8, 2018
Hon. Kathleen O. Wynne, MPP
Room 281, Main Legislative Building, Queen's Park
Toronto, Ontario M7A 1A1
Dear Premier Wynne,
I'm writing to you today to demand that you tell Ontarians if there is a plan to plow our highways when Carillion Canada folds.
Road maintenance workers and families that depend on them cannot continue to be kept in the dark. Last month, I requested that your Minister of Transportation, Kathryn McGarry, release the latest "arrangement" between Carillion Canada and the Ministry of Transportation, negotiated after the collapse of Carillion's U.K.-based parent company.
Since that time, Carillion Canada has been revealed to also be in dire condition. It's been reported that Carillion Canada will run out of funds in just 11 days – with no assurances that roads and highways will be cleared, or that road workers and subcontractors will be paid, after Feb. 19. Ontario families and snow plow operators are worried that roads will be left unplowed and dangerous in the dead of winter – the government needs to take action before this becomes a crisis.
If there is a new agreement in place to ensure highways are plowed now and the safety of drivers and their children and grandchildren are protected, and that the jobs of snow plow operators will be protected, I'm calling on you to disclose this agreement now. Commuters need to be assured their safety will be protected, and workers need to know if they will continue to be paid.
When Carillion Canada filed for creditor protection, its court filings revealed that it owes $750 million to creditors, and only has enough cash to sustain operations until February 19. Last weekend, Muskoka 411 reported that Carillion Canada workers for the Huntsville area, which includes Muskoka, Parry Sound and Haliburton, have received little information following Carillion's collapse, and they fear for their jobs and the safety of Ontario's highways. Workers were even quoted saying that their patrol yard doesn't have enough trucks in a good state of repair to keep area highways safe. People are worried that Carillion won't be able to pay its bills, and so repairs aren't getting done.
Premier, your government continues to downplay this major concern, keep workers in the dark and let families down. Carillion Canada is by far Ontario's largest road maintenance contractor, with eight contracts in total. It is responsible for most of Highway 401, the QEW, and much of Highway 400, Highway 11 and Highway 17. Your government got Ontario into this mess by privatizing road maintenance on those highways – an expensive move fraught with risk. Now, families need to know if you have any plans to stop this bad move from becoming a crisis that puts public safety at risk.
In closing, I want to be clear that the only long-term solution is moving road maintenance back into public hands.
Yours truly,
[original signed]
Wayne Gates
MPP for Niagara Falls, Niagara-on-the-Lake and Fort Erie
NDP Transportation critic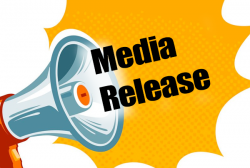 Latest posts by This Media Release
(see all)