Jan 16, 2018 @ 15:48
The NDP says the collapse of Carillion, used by the Liberal government and previous Conservative governments to privatize hospital and highway construction maintenance and operations, shows that Ontario's essential public services should be put back into public hands.
Carillion, a U.K.-based corporation that owns Carillion Canada, has been put into liquidation.
"Conservative and Liberal governments privatized critical public assets by signing us on to decades-long contracts with Carillion, shelling out billions of dollars," said NDP Leader Andrea Horwath. "With Carillion folding, 6,000 jobs, billions of dollars and critical public services are all at risk.
"I want Kathleen Wynne to explain how she is going to ensure the roads are plowed and the hospitals are safe for patients. And, ultimately, I think this is an opportunity to end some very bad deals and get our Ontario public services back into public hands."
In Ontario, Carillion holds privatized contracts for the Brampton Civic Hospital, Sault Area Hospital, Oakville Trafalgar Memorial, Etobicoke General, the Centre for Addiction and Mental Health and Royal Ottawa Mental Health Centre covering services like maintenance, security, housekeeping, call centres, patient food, hospital laundry and general management. Carillion also has highways contracts including Highway 407 and highways near Bancroft, Chatham, Huntsville, Kingston, London, Peel, Simcoe and Thunder Bay that include construction and snowplowing. The privatized contracts are public-private partnerships (P3s), also called alternative financing and procurement (AFP).
Ontario's Auditor General reported in 2014 that 74 P3 deals cost Ontario families an extra $8 billion.
"This kind of privatization always costs more, and is often riddled with the problems from cost overruns to shoddy construction and contract disputes," said Horwath. "On top of that, we've already paid billions for these services, and now the corporation could fold and walk away.
"There's a better way. We can own our assets instead of renting them, and pay less for better quality services. We can learn from the mistakes of privatization, and head down a smarter path."
According to experts, P3s cost more because a government pays extra by borrowing from a corporation and paying years of very high interest costs; by having basic maintenance that could be done in-house contracted out to international conglomerates; and by hiring scores of lawyers and negotiators to manage the complex agreements.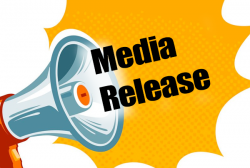 Latest posts by This Media Release
(see all)