Yesterday, February 21st, 2018l  Wayne Gates, Transportation Critic and NDP MPP for Niagara Falls, continued to press the Liberal government to release details on the future of Carillion Canada's operations for winter road maintenance in the province.
"Last month, the Minister of Transportation said that a new arrangement exists with Carillion Canada to keep the roads plowed this winter, following the collapse of its parent company—but she refused to disclose this arrangement," said Gates. "A worker was quoted as saying, 'Our patrol yard doesn't have enough trucks to keep the highways safe'—will the premier provide certainty for the public and Carillion workers, and disclose its new agreement with the company?"
In its creditor protection filing, Carillion Canada disclosed that it owed $750 million and only had enough cash to continue operations until February 17. While the Wynne Liberals claim that there is a new agreement between Carillion Canada and the Ministry of Transportation, it's keeping this agreement secret and workers in the dark.
Gates said Carillion workers are worried that their paychecks won't be there for them when bills are due, noting that workers and families shouldn't be forced to settle and simply take the Wynne Liberals at their word that winter road maintenance will continue.
"This is no time for secrecy—workers do not know if they will be paid, the snowplows may not roll if a snowstorm hits," said Gates. "If winter road maintenance were still in public hands, we would not be in this mess."
"The ultimate solution is to restore this work to the public sector."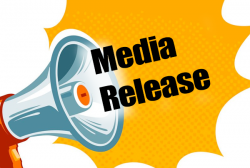 Latest posts by This Media Release
(see all)