Twelfth  Sunday after Pentecost.
Although we cannot meet for Worship together you may like to read the Scriptures for August 23, 2020.
Exodus 1: 8-2:10        The baby Moses is adopted  by Pharaoh's daughter.
Psalm 124                If God had not been at our side!
.
Romans 12: 1-8        Present yourselves as a living, holy sacrifice to God.
Matthew 16: 13-20   Who do you say that I am ? asks Jesus.
To Ponder: Have you ever had to lie or keep silent in order to
                   protect someone ?  Was it the right decision ?
Gathering  Pentecost 1   2020  pg. 22 – used with permission
  Lorna Chiupka is preparing  Bulletins for Morning Worship each Sunday & delivers them.   If you would like to be included please call 856-1518
The U.C. W. requests that ALL items for the next THRIFT SHOP be saved at Home as we cannot enter the Church TO SORT.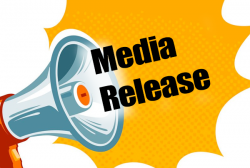 Latest posts by This Media Release
(see all)