Alleluia!  Christ is Risen !
Christ is Risen Indeed !  Alleluia
Although we cannot meet for Worship together you  may like to  read the Scriptures for May 24, 2020 – Seventh Sunday of Easter.
Acts 1 : 6-14       The ascension of Jesus
Psalm 68             God makes a home for the poor.
1 Peter 4: 12-14; 5: 6-11  Cast your cares on God.  Be alert.
John 17 : 1-11     Jesus prays that his disciples "all may be one"
To Ponder: Has there been a time when you have felt spiritually homeless and alone?   How did you find spiritual grounding once again?
Gathering Lent/Easter 2020  pg. 26   – used with permission
The U.C. W. requests that ALL items for the next Thrift Shop be saved at home as we cannot enter the Church to sort.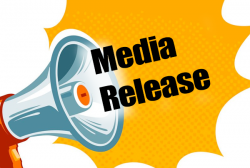 Latest posts by This Media Release
(see all)