TRINITY SUNDAY – Introduces the Trinity Season and is the first Sunday after Pentecost.
Although we cannot meet for Worship together you may like to read the Scriptures for June 07, 2020.
Genesis 1 : 1 – 2: 4 The first story of creation.
Psalm 8 God, your glorious name.
2 Corinthians 13: 11-13 Agree with one another; live in peace; Trinity.
Matthew 28: 16-20 Go make disciples!
To Ponder: God created the world and then rested. God blessed the seventh day and made it holy. In our 24/7 culture, it's difficult to carve out our Sabbath time. How can you find one or two hours this week to switch off and be present with your soul?
from Gathering Pentecost 1 2020 pg. 11 – used with permission
The U.C. W. requests that ALL items for the next Thrift Shop be saved at home as we cannot enter the Church to sort.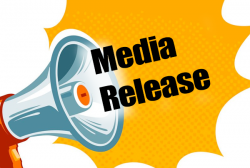 Latest posts by This Media Release
(see all)