On November 19th, marking the 61st anniversary of Northern Credit Union's original Charter, Northern's Board of Directors wishes to announce to its members and communities the upcoming retirement of President & CEO, Al Suraci. After successfully leading Northern Credit Union for the past 24 years, Mr. Suraci has confirmed his plan to retire at the end of June 2019.
Mr. Suraci became the second CEO of the largest financial co-operative having its corporate office based in Northern Ontario when he was appointed in 1994. Since that time, his leadership and vision has grown Northern Credit Union from 11-branches and $180 Million in assets to 32 branches and $1.4 Billion in assets. The credit union's footprint includes communities from Arnprior in the East, North to Timmins, Northwest to Thunder Bay and into Southwestern Ontario in the Bruce & Grey region.
Over the years, Northern Credit Union's executive team, led by Mr. Suraci, has expanded into new areas by merging like-minded credit unions into the Northern family. The team has developed its digital outreach and the credit union is open to membership across Ontario, resulting in new accounts and services being provided digitally and seamlessly.
"Leading the transformation at Northern has been an exciting challenge knowing that the one constant throughout my career has been to focus on what's best for our 72,000 members. This has made this journey most rewarding," says Mr. Suraci.
Tim Foster, Chair of the Northern Credit Union Board of Directors, is pleased that the Board, Mr. Suraci and the executive team have established a new vision and mission into 2023 and adds, "Al is leaving us with a solid foundation to build upon. The Board's goal is to now identify the individual that will continue to support strategies driving our Northern Vision forward."
Mr. Suraci's career in the Credit Union space spans nearly 40 years. He held his first management role when he joined the Algoma Steelworkers' Credit Union in 1980. "In 1994, I was privileged and honoured to be the successful candidate for the CEO position at Northern Credit Union," Mr. Suraci notes. "I wish to extend my appreciation to our Board for their leadership and a strong team of management and staff dedicated to the success of our organization and building financial futures for our members."
A CEO Search Committee will be formed and a plan developed to ensure a smooth transition with the expectation that a new CEO will be in place at the start of June 2019. "On behalf of the Board, management team, staff and our volunteer delegates, I wish Al happiness in his retirement and every success in his future endeavours," says Mr. Foster. "I'd also like to extend my heartfelt thanks for the influence Mr. Suraci has had in building Northern Credit Union to the level of success and reputation it has today, not only across Northern Ontario but across Canada."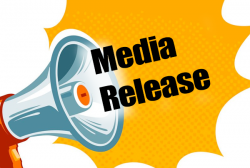 Latest posts by This Media Release
(see all)