The Lady Dunn Health Centre (LDHC) and the Lady Dunn Health Centre Foundation (LDHCF) are pleased to announce the completion of the upgrade to the Digital Imaging Department. As a thank you for all their support, donors and community members are invited to attend a ribbon-cutting ceremony on Wednesday, November 14th, from 1:00-2:30 pm at the Digital Imaging Department. All are welcome to drop by for a tour of the updated x-ray room and to enjoy refreshments with the staff.
This upgrade provides the Diagnostic Imaging Department with the most up-to-date technology on the market, allowing the Lady Dunn Health Centre to continue to provide excellent care to the communities we serve.The upgrade was made possible in part by the support of the Foundation and their donors, and is the largest project yet undertaken by the Foundation. The first phase of fundraising for this project raised $150,000 and phase two of the fundraising is already underway, with $100,000 raised to date.
Community support is a key component to ensuring excellent care in Wawa and area, now and in the future- look for the Foundation's Wish Campaign at the end of the month, and donate to help with a last push to complete this fundraising goal by the new year!
For more information about the Foundation or how to donate, please contact Crystal Lutz at 705-856-2335 Ext. 3219, or email [email protected]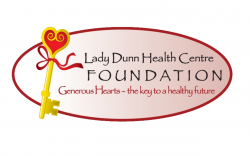 The Lady Dunn Health Centre (LDHC) Foundation is a registered charity dedicated to raising money to meet the capital needs of the Lady Dunn Health Centre. Founded in 2009, the Foundation is committed to supporting the communities by helping to sustain patient care services at the Lady Dunn Health Centre. By contributing funds towards these needs,it ensures that the hospital remains at the forefront of health care with modern equipment.Modern equipment will not only speed recovery and save lives, but it will also attract and retain health care professionals now and well into the future. The LDHC Foundation raises funds through the generous donations and sponsorships of individuals, businesses and fundraising events.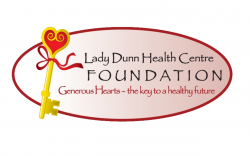 Latest posts by LDHC Foundation (see all)