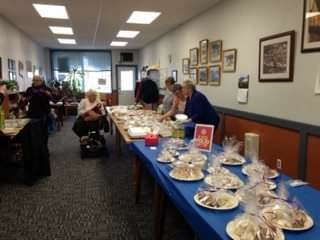 The Rotary Club of Wawa wishes to thank the Wawa Goose Club for providing the venue for the END POLIO NOW bake sale held on the afternoon of October 24th.  The club also waived their portion of the proceeds, for which we are very grateful.  Together we raised approximately $600.00.
October 24th was Rotary International's End Polio Now Day, worldwide.  All clubs in the world, over 35,000 in 200 countries jointly made an effort to raise funds specifically for Polio Eradication.  The Bill and Melinda Gates Foundation pledged two dollars for every dollar raised, and in Canada our Federal Government also donates one dollar for each dollar raised, so every dollar donated becomes four.  This means that the $600 raised by the Rotary  Club of Wawa will become $2400.00.
For an entire country to be declared Polio free, it must have no polio cases for three consecutive years. Nigeria, Pakistan and Afghanistan are still to be declared polio-free.  The good news is that Nigeria has already gone two years without any cases of polio being detected.  Hopefully, this time next year it will also be off the list.
We must still immunize every child three times per year in Afghanistan and Pakistan.  These two countries have large populations living in remote areas under non-democratic rules, along with many other challenges that make it difficult to achieve the necessary immunization.
Once polio is eradicated, it cannot return.  It is like Smallpox, in that once it is gone it cannot return.
We must think like a marathon runner.  We are in the last mile of this marathon, we are tired, sore, and there is yet another hill to climb.  So we take a deep breath, focus, draw on all of our strength and we know that we will succeed.
This is END POLIO month.  There are donation boxes on the counters of many businesses around town.  We ask you to be generous and help us with this  last hurdle.  We will be picking them up at the end of October.
We are "—"  this close.
Thanks again
John Morrison, Rotary Club of Wawa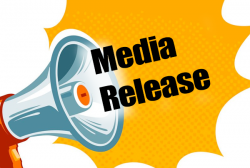 Latest posts by This Media Release
(see all)