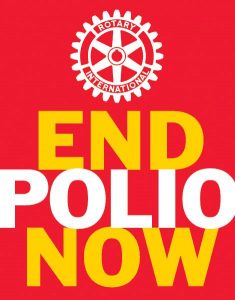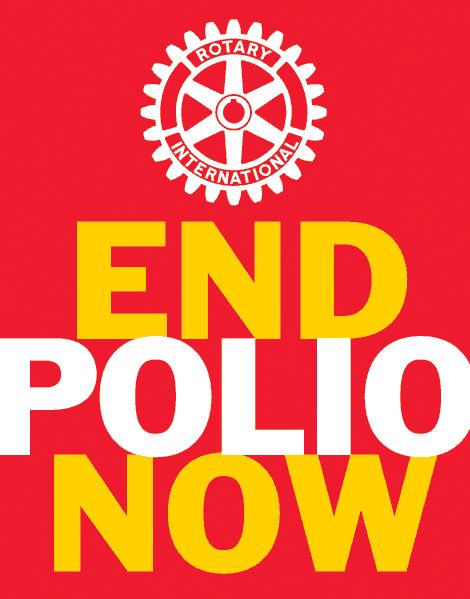 If you have been following these End Polio Now articles you know that there are only three countries left to be declared Polio-free.  Since we have been fighting this battle for some many years we have an excellent surveillance system in place to keep in close touch with countries around the world.  We have gained a lot of experience in many difficult places convincing governments and radicals of the importance of our cause.
As well, we have learned a great deal, while encouraging others to join us; and we're convinced we will get it done.
We do need to spend more money to reach our goal and we do have some very generous partners.  For every dollar we donate to Polio, the Bill and Melinda Gates Foundation gives us two dollars.  In addition, the Canadian Government matches our original one dollars.  So any dollar you donate becomes four dollars.
TWO MEMORABLE EXPERIENCES
John Morrison was contacted by phone one winter evening in 1997-98, by a gentleman who identified himself as Dr. Bill Sprague from the Grand Rapids Rotary Club.
"He told me that he had just returned from one of his Rotary trips as part of a team that went up jungle rivers to negotiate ceasefires between warring tribes so that immunization teams could safely administer the life-saving drops to the children in the area.  This particular time they had gone up rivers in Colombia by canoe and had been very successful in their negotiations.
I had no idea then that it was necessary to go that far in order to reach every child.  When I asked why he was calling me to explain, he said, 'I felt that as my District Governor, you should know.'
He was just another Rotarian making a difference without any fanfare, who believed in our motto 'Service Above Self'.  I found him totally inspirational."
On another occasion in one of the large cities in Gujarat State in India during the National Immunization Day January 2000, our group was sent to various NID stations set up throughout the city.
"Kaireen and I were taken into a slum area where there was an NID station consisting of a card table set up in the middle of a narrow street with metal "dwellings" on each side.  The dirt street was swept clean, but there was a stream of questionable liquid running down the low side.
There were two or three attendants at the station guiding us through the administration of the vaccine.  Adults with children, and children carrying younger siblings were lined up awaiting their turn.  Looking up, I noticed a woman dressed in a beautiful colourful sari coming out of a doorway in front of us across the narrow street.  She stopped to finish dressing the child on the doorstep, all the while looking in our direction.
She carried her baby to the station and would only give her baby to me….nobody else.  When I asked our guide what she was saying, he explained that she wanted me to give her baby the drops because she trusted the man who came from the other side of the world."
Did we make a difference? India has since been declared polio-free!
If you are approached for contributions to help rid the world of polio, please donate generously.  Coin boxes have been distributed throughout the community and your donation will be matched both by the Gates Foundation and the Government of Canada.
Children in Pakistan, Afghanistan, and Nigeria need us NOW!
SOURCE – John Morrison, Rotary Club of Wawa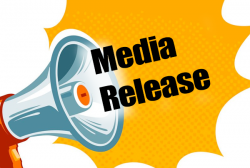 Latest posts by This Media Release
(see all)