Sir James Dunn Public School is off to a great start.  On Thursday, September 27th parents and students were invited to a Welcome Back BBQ filled with food, games and professional face painting.  This was a night for everyone to get to know each other and tour their child's classroom to observe all that they have accomplished in the first month of school.  At the BBQ parents were able to meet the dedicated staff here at SJD.  We would like to take this opportunity to introduce our team to you.
Mrs. Patty Bernath is in our Kindergarten program.  She has been teaching her whole career here at SJD for 22 years and is also a former student of SJD.   Mrs. Bernath loves spending time in the outdoors fishing and hunting with her family, reading, curling and helping organize the yearly Drag Races here in Wawa.
Ms. Christina Portis teaches in the Grade 1/2 room and has been teaching for 26 years.  She loves teaching Math and reading to her students. Ms. Portis also enjoys coaching. She is also a former graduate of Sir James Dunn. Outside of school, she loves camping, golfing, curling and volunteering in her community (MHS Reunion Committee, Drag Races).
Miss Aimee Barton teaches core French to our students.  She has been teaching in the French Immersion Program for the last three years and is happy to have joined the team at SJD. Miss Barton is very excited to experience all the outdoor activities Wawa has to offer.
Ms. Aleisha Chapman is the Special Education Resource Teacher and Teacher of the Deaf and Hard of Hearing at Sir James Dunn. She was born and raised in Sault Ste. Marie.  She enjoys using her artistic talents with the students in the school.  In her spare time she likes making slime.
Mrs. Kim MacKenzie is currently the Grade 8 teacher at SJD. Having grown up in Hornepayne, Ontario, she is pleased to be teaching in the north, and has had the pleasure of teaching in Hornepayne, Chapleau as well as Wawa. She is very proud of her Australian heritage and loves to travel. She is also looking forward to the Toronto trip this year!
Mr. Mark Hindermeier is the Grade 7 teacher. Born and raised in Sault Ste. Marie, Ontario, he has worked in First Nation communities and in the field of Special Education in the secondary schools. Now Mr. H enjoys teaching science and math.  Outside of school, he enjoys a round on the links, long hikes, and playing with his dog Pearl! Mark is thankful for everyone in Wawa for the warm welcome and camaraderie.
Mrs. Chandor-Hall is the Grade 5/6 teacher.  She moved to Wawa in 1996 with her family.  After a few years in Wawa, she went to Lakehead University to get her Teaching Degree.  Her teaching career began here at Sir James Dunn Public School the next year and she has enjoyed every year.  She has taught grades JK, SK, 1, 3, 4, 5, and 6.  In her spare time Mrs. Chandor-Hall loves to read, quilt, kayak, run, bike and spend time at camp.
Mr. Farand is the Grade 3/4 teacher.  He was born and raised in Wawa and attended St. Joseph's Elementary as well as M.H.S. He went on to get his Teaching Degree at Lake Superior State University.  His teaching career began here at Sir James Dunn Public School where he did his student teacher placement with Mrs. Johnson.  He then taught in Pic Mobert First Nation for 6 years.  In his spare time Mr. Farand loves to spend time with his family as well as race dirt bikes, play hockey, snowboard, and surf.
Ms. Otakwadjiwan teaches core Anishnaabemowin to our students at Sir James Dunn Public School since March 2018.  She began her career in teaching core Anishnaabemowin with Huron-Superior District School Board.  She continued her career in teaching grades JK, SK, 1, 3, 4 and has experience in working in various First Nation communities such as Peetabeck Academy at James Bay, Nauxalk at Bella Coola BC, David Kijick School and Baibombeh Anishnabe School with Bimose and Ahgwahbuush Memorial School in Poplar Hill with KOBE. She is very proud of her Odawa/Ojibwe heritage born on Wikwemikong Unceeded Reserve, Manitoulin Island.  In her spare time she loves to travel to visit family and friends.  Ms Otakwadjiwan is thankful for everyone in Wawa and Michipicoten First Nation for the warm welcome.
Dr. Tarmo Poldmaa was born in Kirkland Lake but spent most of his life growing up in Sault Ste. Marie. He graduated from Korah Collegiate Vocational School and then attended the Forestry Technician program at Sault College. After he graduated from Sault College he returned to school and attended Queen's University where he obtained his Bachelor of Science degree and eventually his PhD. Over the next decade he travelled the world studying birds in Australia, New Zealand, Sweden, Alaska, British Columbia and Labrador before settling down in Wawa. In his spare time he enjoys skiing with his 3 daughters in the winter and hiking, camping and fishing in the summer.
Students in our school are also supported by a wonderful team of Educational Assistants, Secretaries and Custodial Staff.  Educational Assistants this year are Joan Ogrins, Joyce Taylor, Nellie Harvey, Catherine Orr-Sager and Ashlee Pelletier.  Secretaries are Louise Lamon in the main office and Cynthia Mills in the library while Milada Opato and Doris Buck keep our school in tip top shape each day.
SJD is the place to be!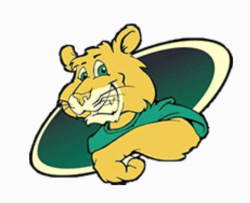 Latest posts by Sir James Dunn School
(see all)