Ontario is taking action to ensure greater transparency and accountability at Hydro One by proclaiming into force the substantive requirements under the Hydro One Accountability Act, 2018.
"We promised to clean up the hydro mess, and I am so proud to say that is exactly what we have done. Today is a good day for Ontario, because it is a new day for Hydro One," said Premier Doug Ford. "Hydro One is turning over a new page, with an opportunity to re-earn the confidence of Ontario and ensure Ontario's electricity system is working for the people, as our government continues to work to bring your hydro bills down."
On July 11, the Premier, in keeping with the promises he made to Ontarians during the election, announced the departure of the previous Hydro CEO, to be followed by the departure of the Hydro One Board. On August 14, Hydro One announced the departure of its previous Board of Directors along with the appointment of a new Board comprised of four provincial nominees along with six nominees chosen by other investors.
"Our government was elected on a promise to take immediate action to address issues with respect to compensation and governance at Hydro One," said Greg Rickford, Minister of Energy, Northern Development and Mines. "Promise made, promise kept."
The Hydro One Accountability Act, 2018 introduces a number of important changes to address executive and board compensation at the utility. Among other elements, the act requires the board of Hydro One to establish a new executive compensation framework within six months, in consultation with the Province and its five other largest shareholders. This compensation framework will be subject to approval by Management Board of Cabinet.
The act also requires Hydro One to comply with certain public disclosure requirements with respect to executive compensation and any future changes to the compensation framework. Hydro One will be required to publish a record of executive compensation amounts on its website annually, along with any proposed changes to its compensation policies.
A consequential amendment to the Ontario Energy Board Act, 1998, has also been proclaimed into force. This amends the rate-setting provisions under that act to exclude compensation paid to Hydro One executives from the calculation of consumer electricity rates.
"There are thousands of hardworking men and women who work at Hydro One. They care about our province and they are proud of what they do," said Premier Ford. "These people had nothing to do with the decisions Hydro One executives made in the past. But I hope all of them share our confidence in Hydro One's future."
"We are taking action to restore the public's faith in our electricity system," Minister Rickford said. "By enhancing transparency and accountability at Hydro One, we are sending a clear message to the entire energy sector that for our government, respect for the people comes first."
BACKGROUND INFORMATION
Ontario Proclaims into Force Legislation on Hydro One Governance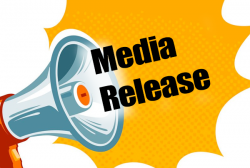 Latest posts by This Media Release
(see all)