Mar 31, 2017 @ 09:49
During the March 30th Question Period Ontario NDP Leader Andrea Horwath demanded that the Liberal government explain its defense for the salary of Hydro One's CEO skyrocketing over 500 percent since Hydro One was privatized.
"The current Hydro One CEO is being paid over 500 percent more than his predecessor.  His predecessor ran Hydro One when it was under public control, now it's in private hands," Horwath pointed out. "Can the acting premier tell us – is it simply a coincidence that this ridiculous pay increase occurred at the same time as her government turned Hydro One over to the private sector?"
Since the Liberals have been in government, hydro rates have jumped by 300 percent, including a 50 percent increase just since Premier Wynne took office.
"This ludicrous pay increase is an insult to the many thousands of Ontario families and businesses who are struggling just to keep up with their hydro bills," said Horwath. "When you combine the offensively high salary with the fact that the premier and her government have allowed hydro rates to go up by 300 percent, are continuing the massively unpopular and disastrous sell-off of Hydro One and refusing to release the details of their troubling borrowing approach – it adds up to a premier and government which is seriously out of touch with the people of Ontario."
Horwath recently released the NDP plan to cut hydro bills by as much as 30 percent, which includes putting Hydro One back into public hands – a move that will return an additional $7 billion to the province. The NDP plan is in stark contrast to the Wynne government's approach – a borrowing deal that will force people to pay as much as $40 billion in interest to bankers, so that this Liberal Premier can recover in the polls.
"By focusing on herself and her party, Premier Wynne has driven many Ontario families and business to their breaking point," said Horwath. "We simply have to do better. That's why I proposed a complete plan to cut hydro bills by up to 30 percent – and why I'll keep pressing the Wynne government to take this crisis seriously."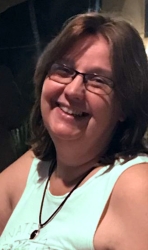 Latest posts by Brenda Stockton
(see all)