Ontario voters can be more confident in their municipal governments, should the Ontario legislature pass the Better Local Government Act, a series of local government reforms proposed by Ontario Premier Doug Ford and Minister of Municipal Affairs and Housing Steve Clark today.
"We ran on a commitment to restore accountability and trust, to reduce the size and cost of government, including an end to the culture of waste and mismanagement," Ford said. "Because one thing every politician at every level and in every region needs to remember, is that we all share the same boss. We all work for the people."
The Better Local Government Act is intended to institute a series of reforms to municipal governments in the City of Toronto as well as the York, Peel, Niagara and Muskoka regions.
The proposed reforms include:
Align the City of Toronto's municipal wards and the number of councillors with the number and configuration of the current 25 provincial and federal electoral districts
Allow for the redistribution of Toronto-area school board trustees to align with the proposed new ward boundaries, while maintaining the existing number of trustees
Extend the nomination deadline for some council candidates and school board trustees from July 27 to September 14, 2018, with additional regulations to help previously nominated candidates transition to the new riding ward boundaries
Amend the Municipal Act and the Municipal Elections Act to reverse changes, introduced in 2016, that mandate the election of new regional chairs in York, Peel, Niagara and Muskoka Regions and return the system that was in place prior to 2016. Other regional chair elections will remain unchanged
These changes would be in effect for the upcoming October 22, 2018 municipal elections and the election date would remain unchanged. Changes to Toronto's municipal election timelines would only apply to city council and school board trustee elections and would only apply for the current election cycle. Reducing the size of Toronto City Council is estimated to save Toronto taxpayers more than $25.5 million over four years.
"What you see time and time again is that the municipal level of government is often closest to the day-to-day lives of most people," said Clark. "This is another example of the province getting out of the way and making local government work harder, smarter and more efficiently to make life better for everyone."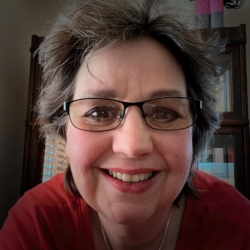 Latest posts by Brenda Stockton
(see all)