NDP Finance critic John Vanthof says the Wynne Liberals are misleading Ontarians with taxpayer-funded ads promoting the Liberals' hydro borrowing scheme.
"Yesterday, the premier stated that the $5.5-million hydro ad campaign, which was designed to boost Liberal polling numbers, was important because people in the province needed to know the details about government programs that are in place," said Vanthof during question period this morning.
"Can the premier tell us: Do these ads inform Ontarians that under the Liberal hydro plan, a government program, their hydro bills will begin going up shortly after the next election?"
Documents acquired by the NDP through Freedom of Information (FOI) requests show the ads were intended to push back against negative coverage the Wynne government was receiving over out-of-control hydro rates. Instead of offering meaningful information to hydro users, Vanthof and the NDP say the ads are nothing more than pre-election partisan advertising.
"Perhaps the government should think about informing Ontarians, so they can plan for their future, about all of the details of the programs," said Vanthof. "Can the premier tell us why the ads fail to mention that Ontarians will spend, over nearly two decades, a total of over $21 billion more than they would without the Ontario hydro plan?"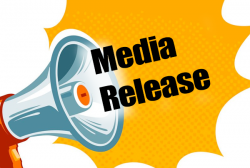 Latest posts by This Media Release
(see all)