Jan 11, 2018 @ 11:51
Ontario NDP Energy Critic MPP Peter Tabuns is demanding that Kathleen Wynne stop a plan to force families to pay $15 million for redesigned hydro bills.
Hydro One's bills were redesigned in 2017 and buried deep in Hydro One's March 2017 distribution rate increase application to the Ontario Energy Board is a plan to further redesign the bills – with a total cost of $15 million. That expense is being used to prop up Hydro One's request to hike hydro bills yet again.
"Families are struggling to keep up with the 300 percent increase they have seen to hydro rates under the Liberal government," said Tabuns. "Kathleen Wynne and her privatized Hydro One seem to think the problem with hydro bills is that people have trouble reading them. I disagree. I think the problem with hydro bills is that they're too high – and a redesign to justify hiking them further doesn't help families one bit."
Wynne has already come under fire for the hydro bill redesign since she passed an Order in Council to force partisan Liberal messaging in defense of the high cost of hydro onto every hydro bill in the province until the next provincial election. Minister of Energy Glenn Thibeault and Deputy Premier Deb Matthews – who is also the Ontario Liberal Party's campaign chair – personally signed that Order in Council.
"I think of people like Sharon in Sault Ste. Marie. Andrea Horwath met Sharon, who is 80 years old, last year — and saw first-hand how Sharon bundles up in layers and has blankets piled up everywhere in her home because she simply can't afford the high cost of hydro to keep her home warm," said Tabuns. "I don't think Sharon needs a redesigned hydro bill. I think she needs a lower hydro bill.
"People are seeing the cost of decades of Conservative and Liberal privatization coming right out of their pockets, and it has to stop."
Ontario NDP Leader Andrea Horwath and the NDP have released a plan to substantially cut hydro bills for Ontario families and businesses, which includes bringing Hydro One back into public hands, ending mandatory time-of-use pricing and other fixes to the broken hydro system. Tabuns said it's a plan that's offering hope to families, coming from a leader they can count on to deliver.
The Hydro One rate increase application is the same 2,076-page document that proposes switching families to pre-pay hydro meters.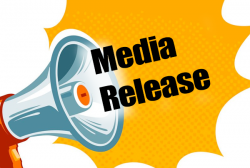 Latest posts by This Media Release
(see all)