Mar 27, 2018 @ 08:10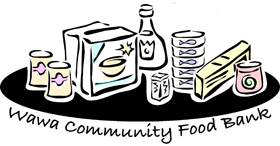 Wawa Community Food Bank wishes to acknowledge support received from a variety of sources over the last few months.
We have welcomed eggs, cheese, sausage or baking supplies from Tracy Blackmore, Christine Menard, Carol Routledge, Gary Sache, First United Church, St. Paul's Anglican Church and the Rotary Club of Wawa. In addition, Wagging Tails Kennel has provided multiple bags of both cat and dog food for our clients' pets. Thank you for your thoughtful donations.
We have also received financial assistance from Algoma District Services Administration Board, Susan Kirby, Dannica Switzer and help in the form of Valu Mart gift cards or Optimum cards from Joel Cooper and Lorraine and Ulo Pihelgas. Thank you for sustaining our efforts.
Saint Joseph's French Immersion School has given us many bags of fresh cut vegetables, ready for the table. These healthy food options are much appreciated.
Jennifer Chandor–Hall's grade 5/6 class from Sir James Dunn Public School has continued a long-standing project initiated by their teacher.  To celebrate the completion of 100 days of school, her students, along with other classes collected over 100 non-perishable items to place on our shelves. What a great way to impart the lesson of giving to others.
Wawa Family Health Team, through their Diabetes Education programme, has provided dietary beverage supplements to our most vulnerable clients. The Health Team also provides blood sugar testing and blood pressure monitoring. Our clients are fortunate to have these services available to them at the food bank site. Thank you to the EDC for providing the space for this endeavour.
As always, many thanks to the staff and management of Valu Mart for providing a designated cart for donated food items and for their help in so many other ways. Thank you as well to the patrons of the store who fill this cart. SUBWAY also receives our gratitude for the continued donation of bread products.
Finally, we extend our appreciation to the Wawa Ice Fishing Derby committee for encouraging Derby participants to donate fish to the Food Bank. Chayse Penno deserves special notice for his skilled filleting of the lake trout, whitefish, walleye and pike enjoyed by our clients.
A disturbing trend noticed by volunteers is the increasing number of families with children requiring the assistance of our Food Bank services. Fortunately, Wawa takes care of its own and our generous community provides for those who are in need.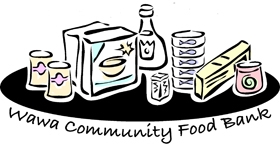 Latest posts by Wawa Community Food Bank
(see all)