Ontario Northland is featured alongside Canadian Pacific (CP) Railway in Discovery's new original Canadian series "Rocky Mountain Railroad". The all-new, eight-part series premieres Monday, March 5th at 10pm ET on Discovery and will tell the stories of railroad crews battling tough winter weather and rough terrain to keep Canada's critical freight and passenger trains moving.
"We're excited for the series to air so we can share the complexity of our day-to-day operations between Cochrane and Moosonee with viewers around the world," says Corina Moore, President and CEO. "We expect the series will increase awareness about Ontario Northland and our remarkable impact to the region, while showcasing the skills of our employees."
The first of the eight hour-long episodes features Moosonee resident George Ross, who relies on Ontario Northland to deliver firewood to customers in Moose Factory. Upcoming episodes will feature the Polar Bear Habitat, Moose Factory's High Ridge singers, hockey teams travelling to the Little Native Hockey League (LNHL) tournament, and the delivery of modular homes to remote communities on the James Bay Coast.
"This series demonstrates how important our freight and passenger service is to the North," continues Moore. "We are thankful to our customers, employees and community leaders who helped coordinate this production. What an unbelievable opportunity to promote Ontario Northland to Discovery viewers."
Facts
Over 57,000 people travelled on the Polar Bear Express in 2017
190,000+ of express freight shipments weighing over 4 million kilograms are moved each year
4,100+ vehicles are transported between Moosonee and Cochrane
1700+ carloads of freight are shipped between Moosonee and Cochrane
"Rocky Mountain Railroad" was co-produced by Windfall Films Limited (part of the Argonon Group) and Cineflix for Discovery Canada.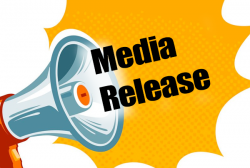 Latest posts by This Media Release
(see all)