Feb 14, 2018 @ 08:09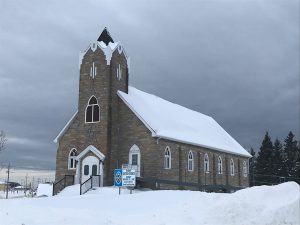 The congregation welcomes everyone to Worship at First United Church. Services are held on Sunday at 11 a.m.  If anyone has a question or concern please leave a message on the answering machine at the Church 705-856-2926.
CHURCH OFFICE HOURS – Thurs. 1 – 3 p.m. Roberta requests that an appointment be made.  Please call 705-856-2926 & leave a message.
The Annual Meeting of First United Church was held last Sunday Feb. 11.  This past year with the help of many people,  added a lot to the foundation laid by the faithful who opened First United.  Let us promise to spread the good news of Jesus to those in need and to create a place where people can say "Surely the Spirit of God lives there."
Mon.   Feb.  19      Community Dinner  5:30 – 7 p.m.
First United Church
Tickets available from ALL Churches
$10 for Adults & Children $5
Proceeds after expenses to LDHC & Iris Place
Sat.     Feb.  24       Prayer Shawl Ministry – 3 p.m.
Advance Notice: April's Thrift Shop on April 12 – 16. We will accept donations as of Feb. 20th after the Community Dinner.
God of infinite goodness walk with us throughout this Lenten journey.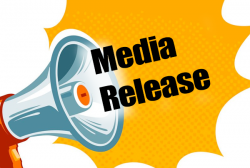 Latest posts by This Media Release
(see all)