The congregation welcomes everyone to Worship at First United Church. Services are held on Sunday at 11:00 a.m. If anyone has a question or concern please leave a message on the answering machine at the Church 705-856-2926
It is time to renew THE OBSERVER a United Church of Canada publication, please contact Kaireen M. 856-2118.
Sun. Dec. 23 4th Sunday in Advent.
The Candle of Love will be lit on the Advent Wreath. The remaining candle, the Christ candle will be lit on Christmas Eve as the birth of Christ is celebrated.
Mon. Dec. 24 Christmas Eve Family Service – 7:30 p.m.
2019
Sat. Jan. 05 Prayer Shawl Ministry – 3:00 p.m.
Mon. Jan. 07 U.C.W. Planning for 2019 – 7 p.m.
Please bring your ideas for programmes
Thurs. Jan. 10 Worship Committee – 2 p.m.
The Congregation of First United would like to wish everyone a very Merry Christmas. On this happy day we hope you will enjoy the fellowship & love of family & friends wherever you may be.
Come and worship, come and worship.
Worship Christ the newborn King.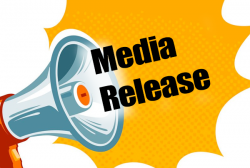 Latest posts by This Media Release
(see all)