The congregation welcomes everyone to Worship at First United Church.  Services are held on Sunday at 11:00 a.m. If anyone has a question or concern please leave a message on the answering machine at the Church 705-856-2926
The U.C.W. wish to Thank Diane & her team of helpers & also ALL the shoppers who made the recent Thrift Shop a great success. ALL the leftovers are being sent to S.S.M. to continue being recycled.
Sat.     Oct.   06      Prayer Shawl Ministry  –  3 p.m. in the   Family Room.
Sun.   Oct. 07    It has been suggested that the Bible Readings for the upcoming Sunday might be welcomed: –
                                  Joel 2: 21-27            Do not fear, O soil for God will provide
                                  Psalm 126                Those who sow in tears reap in joy
                                  1 Timothy                 Offer prayers for everyone
                                  Matthew 6: 25-33   Do not worry about what you will eat or drink
.
Sun.    Oct.   07       Thanksgiving Sunday
                                  The Sacrament of Holy Communion will be celebrated.
Sun.    Oct.   07       The custom of serving Coffee & Muffins before Morning Worship on the 1st Sunday of each month will begin again. Please contact Lorna C. if you are willing to supply muffins for one month.
Tues.  Oct. 09          U.C.W.  Meeting – 6 p.m. in the Church basement
We go in Hope for God goes before us.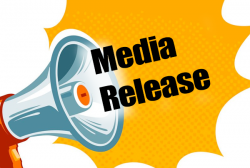 Latest posts by This Media Release
(see all)