Jan 10, 2018 @ 15:39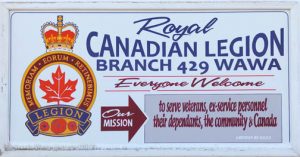 So everything is NEW in 2018.
It looks like same old outside and winter is still here. But the kids are back to school and the first bills for the Christmas gifts are coming in.I hope you all had a good time this holiday season and are ready to get back to the things at hand.
At the Branch, we have the first Membership Meeting on Thursday, January 11th. And I am sure the agenda will include some ideas for fundraisers. Our membership chair is hoping to get some visits from some volunteering souls who want to join our group to help veterans and the community. So if this is YOU we need you!
Over the holidays there were several news items of interest and I always like the ones were once again 2600 candles were lit by schoolchildren of the whole Nijmegen region who were asked to volunteer for this event and gladly did this at the Canadian Military Cemetary in Groesbeek Holland at Christmas in remembrance of our fallen of the WW2 operations.
This young lad had a assignment for High school about WW2 and knowing that his Grandfather was a veteran he went and asked him a
few questions, which the old man answered. Then the young lad asked him a very difficult question. "Grandpa, did you ever kill someone?
So the old veteran smiled and said, "Probably ….. I was the COOK!
To all our Comrades sick at home, in the hospital or nursing homes, you are in out thoughts and prayers and we wish you well.