The middle of January is always an exciting time at Sir James Dunn Public School.  That is when the staff and students have the opportunity to meet and greet next year's incoming Junior and Senior Kindergarten students.
Kindergarten registration always comes with mixed emotions from both the parents and their little ones.  Excitement for all the new learning opportunities and the beginning of lifelong school friendships, as well as worry and apprehension that their little 3 or 4-year-olds are growing so quickly and becoming more independent.  As a parent of two grown children I remember those cheers and fears, but mostly I remember seeing the excitement and wonder in my little one's eyes when they first stepped into the SJD Kindergarten classroom 16 years ago.
I (Mrs. Patty Bernath) have to admit I had that same excitement and wonder when I re-entered the Kindergarten classroom after teaching other primary grades for the last eight years.  The Kindergarten program has changed slightly in the last decade and now the students are in the driver's seat when it comes to where our learning will take us each day.  The inquiry-based program takes the student's interests and questions and then bases the learning around their inquiries.  When the learning is centered around the interests of the little ones it is more meaningful and students are much more engaged.
In the block center, blocks were made into various boats so the class spent a few weeks learning all they could about boats, which also lead to a sink or float inquiry making boats out of various materials and testing them for flotation.  When a few snails were found outside the classroom the class made a terrarium for the snails and researched what they eat and how best to take care of them.  Also spotted outside were spider webs and the little ones were curious how the webs are made and why spiders make them in the first place.  After reading a few Eric Carle books the class decided to bring out the liquid paint and recreate their own Eric Carle masterpieces.  These are just a few of the inquiries we have explored so far this year.
The Kindergarten class spends a lot of classroom time outside exploring what Mother Nature has to offer and allowing the interests and curiosities to come from nature.  They have taken short excursions around our huge playground looking for animals, tracks and leaves, as well as around the community and it is always fun to see the world through 4 and 5-year-olds eyes.
If you are not too sure where you will be registering your upcoming Kindergarten student consider coming into Sir James Dunn for a tour, meet the staff and students and see what unique opportunities await your little one at SJD!
Kindergarten registration is scheduled for January 16th.  Call the school at (705) 856-2517 to book an appointment.  Registration is ongoing so if the 16th does not work for you please call to arrange an alternate date. We look forward to your visit.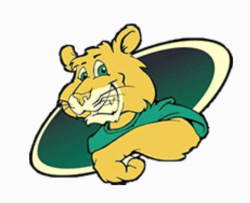 Latest posts by Sir James Dunn School
(see all)