Jun 3, 2017 @ 07:50
84 Players
1st FLIGHT: Joel Vinneau, Dylan Buckell-6 under par 30
2nd FLIGHT: Stephane Bouchard, Dave Castonguay, Kyle Besner-4 under par 32
3rd FLIGHT: Mark McRae, Ross Hall, Rolly Lachapelle-1 under par 35
4th FLIGHT: Bubba Gagne, Eric Levesque, Dimitri Levesque-2 under par 34
5th FLIGHT: Al MacDonald, James Morden, Jeff Lamon- even par 36
6th FLIGHT: Nick Farand, Kyle Wood, Mike Lavergne-1 over par 37
SPECIAL EVENTS WINNERS:
North of 17 Restaurant Voucher Closest to Hole#1: Dylan Buckell
Northern Lights Ford $25.00 Cash Prize Closest to Hole#2: Gino Asselin
AJ'S PIZZA Med. Pizza & 6 Wings Closest to Hole#3: John Tait
Brokerlink Ins. $20.00 Closest to Hole#4: Dylan Buckell (EAGLE!)
Canadian Tire $25.Voucher Closest to Hole#5: Bubba Gagne
Viking Restaurant- Voucher Closest to Hole#6: Steve Jozin
Mission Motors $25.00 Cash Prize Closest to Hole#7: No Winner
Lacroix Home Hardware $25.00 Cash Prize Closest to Hole #8: Dave Castonguay
Men's Night $10. Cash Prize Men's Night Longest Drive Hole#9: Tyrel Spooner
Subway Sandwiches $20.00 Voucher Closest to Hole#9: Max Houde
Winner Driving Range Voucher: Michel Lemoyne
Winner $10 Clubhouse Voucher-Joey McCoy
Winner of Cash Draw for $42.00-John Guindon
Hole in One Competition on Holes 3#7-($1,251.00)-NO WINNER- Hole in one competition includes holes 3 & 7. 50% to the Winner & 50% to the Club
25 Foot Putt ($76.00)
4 PUTTERS: Dimitri Levesque, Max Houde, Stephane Bouchard, Dave Castonguay
WINNER!!-Max Houde-$76.00
Trivia Question: According to the Guinness Book of Records. What country did the Astronaut come from who was the first person to drive a ball into space?
Answer: (Russia). Winner: Nick Veldt
Happenings this week at the Michipicoten Golf Club: Get down to the club and enjoy a great weekend of golf!! Legion Golf Tournament being held on Saturday June 10.When you call in on Monday morning's at 8:00 a.m. for your tee time please use 705-856-7409. PLEASE REMEMBER TO BRING CASH-NO DEBIT OR CREDIT CARDS FOR MEN'S NIGHT.
THE GATE WILL BE LOCKED AFTER MEN'S NIGHT. IF YOU DO NOT WISH TO HAVE YOUR VEHICLE LOCKED IN THE PARKING LOT OVERNIGHT PLEASE LEAVE VEHICLE OUTSIDE THE GATE.
A very big thank you to all our local sponsors! Without their support Men's Night Men's Night would not be the success it is today. THANK YOU!!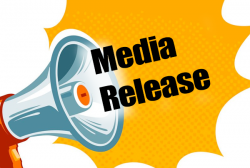 Latest posts by This Media Release
(see all)