(96 Players)
1st FLIGHT: Jason Rouleau, Cris Rouleau, Nathan Lavoie-6 under par 30!!
2nd FLIGHT: Shane Bukowski, Dan Simon, John Simon- 3 under par 33 3rdFLIGHT: Jeff Lamon, James Morden, Al MacDonald- 2 under par 34
4th FLIGHT: Ron Rody, Dave Hall, Claude Samson- 1 under par 35
5th FLIGHT: Lloyd Barstead, Bob Stewart- even par36
6th FLIGHT: Joel Dechamplain, Max Dechamplain, Pat Brunette- 2 over par 38
7th FLIGHT: Gary Trudeau, Spike Spreng, Jeff McMurdo- 5 over par 41
SPECIAL EVENTS WINNERS:
North of 17 Restaurant Voucher Closest to Hole#1: Jason Rouleau
Northern Lights Ford $25.00 Cash Prize Closest to Hole#2: Cris Rouleau
Wawa Motor Inn-$25. Voucher-Closest to Hole #3: (No Winner)
Brokerlink Insurance $20.00 Closest to Hole #4: Marcel Poulin (EAGLE!!)
Canadian Tire $25.Voucher Closest to Hole #5: David Marshall
Viking Restaurant Voucher Closest to Hole #6: John Simon
Mission Motors $25.00 Cash Prize Closest to Hole #7: Paul Bernath
Men's Night-$10-Cash Prize Closest to Hole #8: Jason Rouleau
Men's Night $10. Cash Prize Men's Night Longest Drive Hole#9:David Lahaye
Subway Sandwiches $20.00 Voucher Closest to Hole#9: Michel Lemoyne
Winner: Driving Range Voucher: Mark McRae
Winner: $10 Clubhouse Voucher: Tanner Paddock
Winner of Cash Draw for $48.00-Joel Dechamplain
Hole in One Competition on Holes 3#7-($3,072.00)-NO WINNER- Hole in one competition includes holes 3 & 7. 50% to the Winner & 50% to the Club
25 Foot Putt ($48.00)-6 PUTTERS:
Marc Turcotte, Eric Mitrikas, Craig Spooner, Francis Dechamplain, Dan Guay, Dave Jennings. (NO WINNER)
Trivia Question: What is the longest hole in the World? Answer: (964 Yards-Par 7-Satsuki GC, Sano, Japan) Winner: (Marcelle Terris)
Happenings this week at the Michipicoten Golf Club: Men's Wild Goose 2 Man Scramble August 4, 5. Shotgun start 11:00 a.m. Saturday & Sunday. When you call in on Monday morning's at 8:00 a.m. for your tee time please call 705-856-7409. No Tournaments this weekend so get down and golf.
PLEASE REMEMBER TO BRING CASH-NO DEBIT OR CREDIT CARDS FOR MEN'S NIGHT.
Thank you to all that support the club weekly. A very big thank you to all our local sponsors for the 2018 season!! Without their support Men's Night Men's Night would not be the success it is today.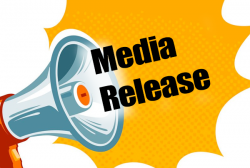 Latest posts by This Media Release
(see all)