(90 Players
1st FLIGHT: Francis Dechamplain, Joey Dechamplain-5 under par 31
2nd FLIGHT: Bernie Erechook, Craig Spooner- 2 under par 34
3rd FLIGHT: Al MacDonald, James Morden, Jeff Lamon- 1 under par 35
4th FLIGHT: Garth Whealtey, John Scott, Al Hardy– even par 36
5th FLIGHT: Jean Desgagne, Luc Belanger, Jim Oleynik- 1 over par 37
6th FLIGHT: Gino Trovarello, Barry McLean, Jarret Ralph- 5 over par 41
SPECIAL EVENTS WINNERS:
North of 17 Restaurant Voucher Closest to Hole#1: Dave Castonguay
Northern Lights Ford $25.00 Cash Prize Closest to Hole#2: Chris Buckell
Wawa Motor Inn-$25. Voucher-Closest to Hole #3: Glen Williams
Brokerlink Insurance $20.00 Closest to Hole #4: Francis Dechamplain
Canadian Tire $25.Voucher Closest to Hole #5: Gilles Pelletier
Viking Restaurant Voucher Closest to Hole #6: Francis Dechamplain
Mission Motors $25.00 Cash Prize Closest to Hole #7: Shane Bukowski
Men's Night-$10-Cash Prize Closest to Hole #8: Ron Rody
Men's Night $10. Cash Prize Men's Night Longest Drive Hole#9:Francis Dechamplain
Subway Sandwiches $20.00 Voucher Closest to Hole#9: Bill Carruthers
Winner: Driving Range Voucher: Bernie Erechook
Winner: $10 Clubhouse Voucher: Marcel Poulin Winner of Cash Draw for $45.00-Darren Miller
Hole in One Competition on Holes 3#7-($3,351.00)-NO WINNER- Hole in one competition includes holes 3 & 7. 50% to the Winner & 50% to the Club
25 Foot Putt ($188.00) – 6 PUTTERS:
Tim Lesarge, Al Hardy, Dawson Bernath, Dimitri Levesque, Wayne Rahn, Bubba Gagne (NO WINNER)
Trivia Question:
What is the penalty for paying with you opponents ball?
Answer: (2 strokes added to your score)
Winner: (Michelle Wheatley)
Happenings this week at the Michipicoten Golf Club: 2 weeks left for Men's Night!! Club Championship/Closing is being held on September 9-signup sheets available at course. When you call in on Monday morning's at 8:00 a.m. for your tee time please call 705-856-7409. No Tournaments this weekend so get down and golf.
PLEASE REMEMBER TO BRING CASH-NO DEBIT OR CREDIT CARDS FOR MEN'S NIGHT.
Thank you to all that support the club weekly. A very big thank you to all our local sponsors for the 2018 season!! Without their support Men's Night Men's Night would not be the success it is today.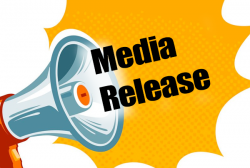 Latest posts by This Media Release
(see all)