89 Players
1st FLIGHT: Francis Dechamplain,Jessy Dechamplain, Joey Dechamplain-5 under par 30
2nd FLIGHT: Roger Lefebvre, Bubba Gagne, Eric Levesque- 3 under par 33
3rdFLIGHT: Ron Rody, Dave Hall, Chris Buckell- 1 under par 35
4th FLIGHT: Craig O'Neill, Bob McCoy, Kyle Wood – even par 36
5th FLIGHT: Antonios Alexopoulos, Danny Mathias, Frank McRae- 3 over par 39
6th FLIGHT: Ralph Zagar, Jeff Austin, Ray Brisson- 4 over par 40
SPECIAL EVENTS WINNERS:
North of 17 Restaurant Voucher Closest to Hole#1: Craig Spooner
Northern Lights Ford $25.00 Cash Prize Closest to Hole#2: John Simon (EAGLE!!)
Wawa Motor Inn-$25. Voucher-Closest to Hole #3: James Morden
Brokerlink Insurance $20.00 Closest to Hole #4: Mitch Plourde (EAGLE!!)
Canadian Tire $25.Voucher Closest to Hole #5: Seb Sylvestre
Viking Restaurant Voucher Closest to Hole #6: Craig Spooner
Mission Motors $25.00 Cash Prize Closest to Hole #7: Doug Robinson
Men's Night-$10-Cash Prize Closest to Hole #8: Dave Hall
Men's Night $10. Cash Prize Men's Night Longest Drive Hole#9: Dylan Buckell
Subway Sandwiches $20.00 Voucher Closest to Hole#9: Craig Spooner
Winner: Driving Range Voucher: Kevin Auger
Winner: $10 Clubhouse Voucher: Dave Hall Winner of Cash Draw for $45.00-Gary Mercier
Hole in One Competition on Holes 3#7-($3,440.00)-NO WINNER- Hole in one competition includes holes 3 & 7. 50% to the Winner & 50% to the Club
25 Foot Putt ($233.00)-6 PUTTERS:
John Scott, Tim Lesarge, Tanner Paddock, Jeff Austin, Butch Terris, Luc Morden (NO WINNER)
Trivia Question: How many rounds must a golfer have played to be eligible for a handicap? Answer: (10) Winner: (Marcelle Terris)
Happenings this week at the Michipicoten Golf Club: 1 week left for Men's Night!! Club Championship/Closing is being held on September 9-signup sheets available at course-open to members and non-members. When you call in on Monday morning's at 8:00 a.m. for your tee time please call 705-856-7409. No Tournaments this weekend so get down and golf.
***BUY YOUR 2019 MEMBERSHIP AT 2018 PRICES AND GOLF THE REST OF THE 2018 SEASON FOR FREE***
PLEASE REMEMBER TO BRING CASH-NO DEBIT OR CREDIT CARDS FOR MEN'S NIGHT.
Thank you to all that support the club weekly. A very big thank you to all our local sponsors for the 2018 season!! Without their support Men's Night Men's Night would not be the success it is today.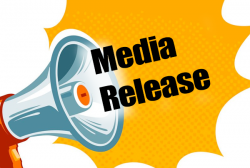 Latest posts by This Media Release
(see all)