On Friday, May 19, 2017, at approximately 7:00 a.m. members of the Marathon Ontario Provincial Police (OPP) responded to a vehicle collision west of Marathon at Highway 17, Township of Coldwell.
A westbound vehicle collided with the rear trailer wheels of an eastbound tractor trailer. Emergency services including the Marathon Fire Department (MFD) and Superior North Emergency Medical Services (EMS) attended the scene to assist the four vehicle occupants. A 24-year-old male of Moncton, NB. had to be extricated by the MFD and was transported to a local hospital by EMS to be treated for serious injuries. The other 3 occupants of the vehicles received treatment on scene for minor injuries and released.
The highway was closed for approximately 1 hour while emergency services were on scene. Traffic is open to one lane at this time while the vehicles are being removed by a local tow company and drivers are asked to use caution and expect some delays while traveling in this area.
Marathon OPP continues to investigate the cause of the collision.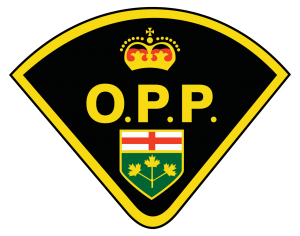 About the Ontario Provincial Police (OPP) - The Ontario Provincial Police is one of North America's largest deployed police services with more than 6,200 uniformed officers, 3,100 civilian employees and 800 Auxiliary officers. They provide essential services that ensure the safety and security of the people of the Province of Ontario.