Apr 26, 2017 @ 09:09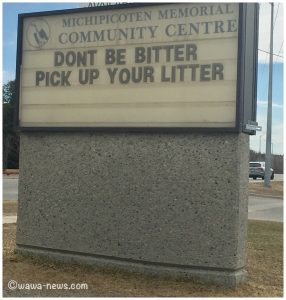 A grateful thank you to the energetic 'Wawa Community Walking Challenge' who took on the cleanup challenge on Earth Day to make Wawa beautiful again! My thanks to the organizers, Silvana, Melisssa, and friends. All of you saved the Municipality a lot of money in manpower!
Now, if only they would bring out the garbage containers.
Now on to my regular bitching…
Who wants to live in a pigsty? Obviously US! Wow, have you seen what Pinewood Drive looks like? We just cleaned up that area in the fall — and it is an absolute 'saustall' (pigsty in German)! Working around the unpredictable weather, a few of us are trying to make a difference, but we need your help.
If any able-bodied person would like to help, call me 705-856-4476. We go out in the mornings until noon. Bags and gloves are supplied, but no liability. My treat is a light lunch at Subway for your hard work that day.
Disgruntled but determined,
Karin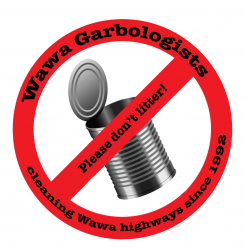 Latest posts by Karin Grundt
(see all)