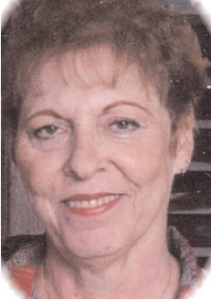 Gloria J. Avis, managing editor of the Algoma News Review and secretary-treasurer of Wawa Print & Litho, Inc. died on September 27 at the Lady Dunn Health Centre. Gloria fought the good fight against cancer for nearly 10 years.
Born Gloria Jean Harrison in Goderich on December 24, 1942, she lived her early life in Stratford where she served as a legal secretary after leaving school. She married Edward Burford and followed him to Dubreuilville and later Wawa where she became a high school teacher from 1965 to 1975. The couple had two children, Leanne and Charlene who both grew up in Wawa.
In 1984, Gloria was remarried to Bob Avis and has been the guiding light for both the company and Bob ever since. In this marriage, she also inherited three stepsons, Ronald, Richard and Roland, all of whom live and work in Wawa.
Jointly with Bob, Gloria carried out a number of reorganizations and expansions of Wawa Print & Litho, publishers of the Algoma News Review.
Member of the Rotary Club of Wawa, Gloria was very proud of becoming only the second female president of the local club. She served in Rotary from 1994 and was president in the 2001-2002 term.
Gloria and her husband enjoyed a camp (cottage) on Hawk Lake for over 20 years where they would often both be seen riding about on their four-wheel ATVs.
Having only touched on the depth and complexities of Gloria, let it be noted that
she was so organized that she had largely planned her own funeral service, including
her choices of non-traditional music during the ceremony. All this more than two years
before.
We will miss you. Goodbye!