Tuesday, September 27, 2022 at 07:56

Weather:
Today – Cloudy. 70% chance of showers changing to 30% chance of showers near noon. Wind north 30 km/h gusting to 50. High 7. UV index 2 or low.
Tonight – Cloudy. 30% chance of rain showers changing to 30% chance of flurries or rain showers this evening. Wind north 20 km/h gusting to 40 becoming light before morning. Low zero.
COVID Statistics:
Algoma Region
Current
Change in the previous 7 days
Central & East Algoma
1049
17
Elliot Lake & Area
581
10
North Algoma
308
2
Sault Ste. Marie & Area
7,722
73
  Updated:  September 20, 2022, 2:55PM
There are no active wildland fire in the Northeast Region. The fire hazard is low to moderate across the Northeast Region today.
News Tidbits:
All remaining COVID-19 border restrictions are coming down this week.
Great Lakes Ecoregion Network is presenting the findings from the report, The Great Lakes Water Quality Agreement at Fifty today in Niagara Falls. GLEN's report outlines these accomplishments and failures as well as the challenges ahead that need cross-border cooperation, what a stronger management regime might look like, and what the next Agreement needs to ensure that the Great Lakes are truly restored and protected.
The Ontario government has announced a third investment into the Skills Development Fund (SDF), which opens September 29th. This funding is open to anyone who is unemployed or underemployed, and will prioritize programs helping people with prior involvement in the criminal justice system, at-risk youth, people with disabilities, Indigenous people, Ukrainian newcomers, and others facing barriers to employment.
Government Announcements:
Steve Clark, Minister of Municipal Affairs and Housing will make an announcement in Barrie at 9:00 a.m.
Todd Smith, Minister of Energy, will make an announcement in St. Catharines at 10:30 a.m.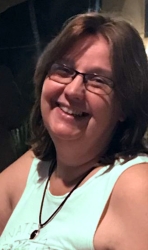 Latest posts by Brenda Stockton
(see all)