MPP Michael Mantha (Algoma-Manitoulin) issued the following statement in light of the news that the Domtar Corporation will be idling operations at its Espanola, Ontario facility indefinitely:
"It is devastating to hear that Domtar will be idling operations by early November this year. It is heavy news for the workers, their families and the community who will be impacted by this decision.
I have already been in contact with Ontario's Minister Labour, Minister of Natural Resources and Forestry and have reached out to the Minister of Colleges and Universities to highlight the impacts that this will have on the community and our region. In the coming weeks I hope to work with them, their federal counterparts, and impacted stakeholders to mitigate any concerns in the community.
Moving forward, I am calling on both the provincial and federal governments to be at the table to address the factors which have led to the facility being idled. Protecting and promoting good paying, stable jobs in the North should be a priority for all elected officials."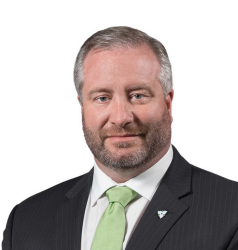 Latest posts by Michael Mantha
(see all)