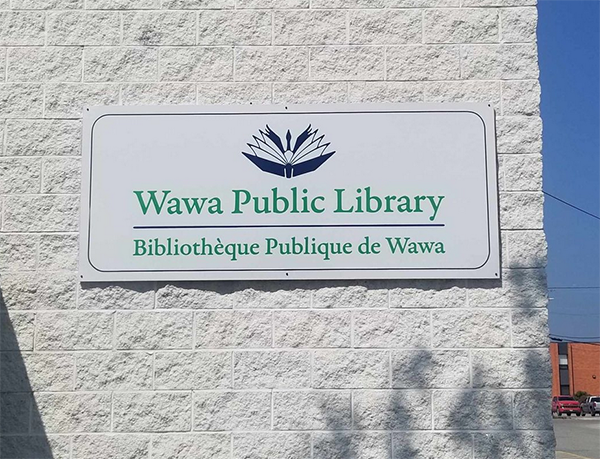 If you drop by the Wawa Public Library, you will notice a new look! The recent installation of the new Wawa Public Library sign was produced with a collaboration from the Board and staff of the Wawa Public Library, graphic designer Lyra Jarrell and Jim Aquino owner/proprietor of PDQ signs.
Since childhood, Lyra has enjoyed arts, crafts, music, and all things creative. This led her to pursue a career in graphic design, eventually graduating with a graphic design degree from Humber College in Toronto. She's since been working in various design and marketing roles for ten years and counting. In addition to graphic design, Lyra has also worked at expanding her skillset with motion graphics, video production, 3D modeling, and more.
Jim a former resident of Wawa, was first transferred to Wawa in September of 1970 by the Ontario Government opening the Northern Affairs office located at 34 Broadway Ave.  During his tenure, Jim provided his trade to the local and area in custom hand lettered signs.  In addition, Jim offered substantial reductions in sign production to local and area charitable organizations namely: Wawa Senior's Club, Rotary and Lions Club, White River Senior's organization, Dubreuilville Cemetery Committee, Wawa Public Library Board. Jim has relocated to Sault Ste. Marie but continues to support local and area charitable organizations.
The Board and staff of the library would like to thank Lyra and Jim for their vision and artistry that brought our new library logo to life!  Lyra created the design at no cost to the library and Jim built the sign with a cost for the materials only. THANK YOU!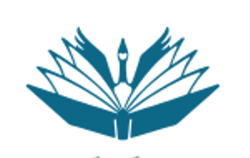 Latest posts by Wawa Public Library
(see all)