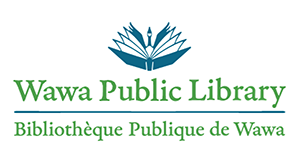 The Wawa Public Library is looking for senior citizens who would like to volunteer for our Intergenerational Buddy Reading Program or/and our Shut-in Outreach Program. Volunteers would be asked to contribute 3-6 hours a month. We are also looking for more knitters for our Knitting Connection Group. All materials supplied by the library through a grant received from New Horizons for Seniors. We are hoping to give a box of our knitted/crocheted items to Jana Strouhalova for the people of Ukraine. If you are interested in volunteering, please contact the library staff at 705-856-2244 ext 290 or 291!
New Books on the 7- Day Shelf this week are: "Happy Place" by Emily Henry, "Meet Me At the Lake" by Carley Fortune, "The Lie Maker" by Linwood Barclay and "The Making of Another Motion Picture Masterpiece" by Tom Hanks.
En Français, nous avons "Les Lyndon Tome 1 Je T'Offrirai la Lune" par Julia Quinn.
Staff Pick of the Week is "The Couple Next Door" by Shari Lapena. From the book jacket:
You never know what's happening on the other side of the wall.
Your neighbour told you that she didn't want your six-month-old daughter at the dinner party. Nothing personal, she just couldn't stand her crying.
Your husband said it would be fine. After all, you only live next door. You'll have the baby monitor and you'll take it in turns to go back every half hour.
Your daughter was sleeping when you checked on her last. But now, as you race up the stairs in your deathly quiet house, your worst fears are realized. She's gone.
You've never had to call the police before. But now they're in your home, and who knows what they'll find there.
What would you be capable of, when pushed past your limit?
Join us on Saturday, June 17th, starting at 2:00 p.m. for a wonderful afternoon of music with Isabella and Doris! These two ladies are amazing, and you won't want to miss it! If weather permits it will be an outdoor concert! The event is free, but donations are gratefully accepted! Hope to see you all there!
We will have Grandpa Story Time on Tuesday, June 13th at 3:30 p.m.. We have invited some amazing grandpas to read stories to the kids. There will be a fun craft and a prize for one lucky winner! Everyone is welcome to this special Story Time!
New on the Movie Shelf this week is "Ant-Man and the Wasp Quantumania" starring Kathryn Newton and Jonathan Majors, "Fargo Year Two" starring Kirsten Dunst and Ted Danson, "Doctor Strange"ring Benedict Cumberbatch and Rachel McAdams (available in DVD and Blu-Ray and "Shaun the Sheep Movie" starring Nick Park and Kate Harbour. Come in and check it out!!
If you enjoy all things Pokemon, you have to check this out! Trainers can meet other trainers and add friends to their friends list, battle in a raid, take over gyms, battle other trainers and gain valuable XP that allows them to level up!
If you are interested in trading or battling your cards, join us! Trainers have access to free wifi. Come and join us at our next Pokemon Go Club on Saturday June 17th starting at 11:00am at the Wawa Public Library!
Join us, Tuesday – Friday starting at 3:30pm for Story and Craft Club, Clay Club, Chess Club and Game Club and we will mix it up every now and then and throw in a STEAM Club. For more info visit the library or check out our facebook page WPL Afterschool. Indie has a lot of very cool and fun activities planned so check out the Wawa Public Library Afterschool Program!
Our seed library is open for all to use. We have a wide variety of seeds available to you.  Just ask at the circulation desk and Lesley would be very happy to help you.  Borrow, grow, share.   Happy Gardening!
Join us every Wednesday morning at 10:00 am for Tot Time! The goal is to instill a love of reading and the library at early age. This is open for children 0-3! Our goal is to encourage literacy by reading and allowing children to explore the library, to build social skills with a little free play and to provide crafts that will build dexterity. Come on in and check it out!
Join us every Wednesday at 1:30 pm for some adult crafting time! Every week we will prepare a fun craft for you to enjoy making. There is no charge to participate. Once a month, it will be a knitting club. Bring your talents and your energy and come and create something amazing. If anyone has craft items they are not using, donations are gratefully accepted.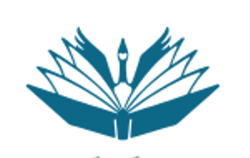 Latest posts by Wawa Public Library
(see all)