Thursday, September 21, 2022 at 07:56

Weather:
Today – Cloudy. 40% chance of showers this morning. Wind north 30 km/h gusting to 50. High 12. UV index 2 or low.
Tonight – Cloudy. Becoming partly cloudy this evening. Fog patches developing overnight. Wind north 20 km/h becoming light early this evening. Low plus 1.
COVID Statistics:
Algoma Region
Current
Change in the previous 7 days
Central & East Algoma
1049
17
Elliot Lake & Area
581
10
North Algoma
308
2
Sault Ste. Marie & Area
7,722
73
  Updated:  September 20, 2022, 2:55PM
There are no active wildland fire in the Northeast Region. The fire hazard is low across the Northeast Region today.
News Tidbits:
Today is the autumnal equinox – First Day of Fall (actually 9 p.m. today). This is the time that the Sun crosses the equator going from north to south.

Don't forget the Take Back the Night event tonight at 6 p.m. with a walk from Lion's Beach to the Legion Hall.
The Northern Ontario Heritage Fund Corporation (NOHFC) to three projects in Kenora: $495,000 to Grand Treaty Council #3 to construct an all-season roundhouse lodge that will serve as a healing, training, ceremonial and event space to support the Gamikaan Bimaadiziwin healing centre located at Bug Lake, $490,000 to the Kenora Nordic and Biathlon Club to build three kilometres of permanently lit trail to allow for safe night skiing, $476,833 to Kenora Chiefs Advisory Inc. (KCA) to build a commercial kitchen, dining area, laundry room, bathrooms and showers for future youth camp, recreation programs and special events held at the KCA Youth and Family Wellness Camp.
Government Announcements:
Monte McNaughton, Minister of Labour, Immigration, Training and Skills Development, will be joined by Deepak Anand and David Smith, Parliamentary Assistants to the Minister, and Dave Smith, MPP for Peterborough–Kawartha, to make an announcement at 9 a.m.,
Stan Cho, Associate Minister of Transportation, will make an announcement. He will be joined by Phil Verster, President and Chief Executive Officer of Metrolinx, as well as Peel-area MPPs Kaleed Rasheed and Hardeep Grewal at 9:30 a.m. in Mississauga,
Charmaine Williams, Associate Minister of Women's Social and Economic Opportunity, will be joined by Peter Bethlenfalvy, Minister of Finance, to make an announcement in Ajax at 10 a.m.,
David Piccini, Minister of the Environment, Conservation and Parks, will be joined by Stéphane Sarrazin, MPP for Glengarry—Prescott—Russell, to make an announcement on the future of the Alfred Bog at 2 p.m.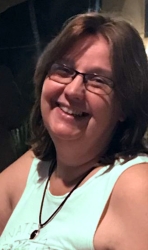 Latest posts by Brenda Stockton
(see all)