June 30, 2025 at 07:56

Weather:

Today – Showers with a few thunderstorms ending this morning then mainly cloudy with 60% chance of showers. Risk of a thunderstorm this afternoon. Local amount 10 to 15 mm. Wind becoming south 30 km/h gusting to 50 this morning. High 16. UV index 6 or high.
Tonight – Mainly cloudy. 60% chance of showers this evening and after midnight. Risk of a thunderstorm this evening. Wind west 20 km/h becoming light late this evening. Low 8.
Forest Fire Update:
There are two forest fires in the Northeast Region.
Chapleau 9: 0.2 hectare fire located 25 kilometres west of Hwy 144, and five kilometres northwest of Biscotasi Lake. It is not under control.
Timmins 6: two hectares fire located five kilometres east of Scraggy Lake. It is not under control.
News Tidbits:
It was really disappointing to hear that the Lion's Beach House was 'smashed up' again. It had been reopened on Monday. Municipal staff are cleaning up, and both washrooms will be closed until the Canada day event at the Goose Nest Market. There are cameras, and the footage has been shared with SE OPP. Officers will also be patrolling the area more frequently. If you can offer any tips to lead to the apprehension of the vandals please share that information with OPP. Not only is this an inconvenience for beachgoers, this leads to increased costs to the municipality and eventually, ratepayers. There is a cost to staff time to clean and repair the damage, source and replace damaged equipment, and of course the depressing task of having to do the fixing yet again.
Provincial Announcements:
Ontario's rent increase guideline for 2023 is 2.5 per cent, below current rates of inflation. The rent increase guideline is the maximum amount a landlord can increase rent during the year for most tenants without the approval of the Landlord and Tenant Board.
Premier Doug Ford will be joined by Peter Bethlenfalvy, Minister of Finance, and Caroline Mulroney, Minister of Transportation, to mark the upcoming cut in the province's gas tax at 10 a.m.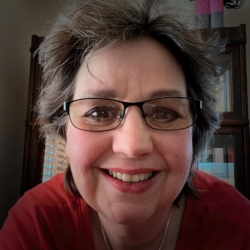 Latest posts by Brenda Stockton
(see all)