126 Players
1st FLIGHT: Chris Buckell, Dave Hall, Mr Spare – 5 under par 31
2nd FLIGHT: Brandon Case, Bradley Case, Dylan Buckell – 2 under par 34
3rd FLIGHT: Billy Matheson, Greg Dumba, Ryan Cook – 1 under par 35
4th FLIGHT: Tony Perrier, Pat Brunett, Dave Marshal – 1 under par 35
5th FLIGHT: Scott Carruthers, Nicky "The Greek" Alexopolous, Steve Jozin – even par 36
6th FLIGHT: Max Simon, Chris Simon, John Simon – 1 over par 37
7th FLIGHT: Roger Gamache, Alex Gamache, Guy Lachappelle – 1 over par 37
8th FLIGHT: Vic Sillanpaa, Tony Thomas, Kent Spreng – 2 over par 38
9th FLIGHT: Andrew Chalykoff, Richard Davidson, Jessy Johnson – 4 over par 40
SPECIAL EVENTS WINNERS:
North of 17 Restaurant Large Pizza Closest to Hole #1: Paul Bernath
Northern Lights Ford $25.00 Cash Prize Closest to Hole #2: Max Simon
Wawa Motor Inn $25.00 Voucher-Closest to Hole #3: Joey Deschamplain
Men's Night $15.00 Cash Prize Closest to Hole #4: Chris Buckell
Canadian Tire $25.00 Voucher Closest to Hole #5: David Marshal
Men's Night $15.00 Cash Prize Closest to Hole #6: Kolby Fellinger
Mission Motors $25.00 Cash Prize Closest to Hole #7: Stephane Cyr
RD Yard Care $20. 00 Cash Prize Closest to Hole #8: Rob Vernier
Men's Night $15.00 Cash Prize Longest Drive Hole #9: Dylan Buckell
Subway Sandwiches $20.00 Voucher Closest to Hole #9: Derek Chapman
Winner: $10 Clubhouse Voucher: Sandy Oliver
Winner of Cash Draw  $63.00: Vic Sillanpaa
Hole in One Competition on Holes 3#7 – ($1,806.00)-NO WINNER) – Hole in one competition includes holes 3 & 7.  (50 % to the Winner & 50 % to the Club).
25 Foot Putt ($284.00) – 5 PUTTERS: Kevin Fellinger, Anders Dereski, Andre Bernard, Jarett Asselin, Jean Desgagne – Putt off will happen July 30th
Happenings this week at the Michipicoten Golf Club: The Goose – 2 man scramble is running this coming long weekend. Par 3 tournament open for registration to anyone. Call in on Monday morning's beginning at 8:00 a.m. for your Men's Night tee time. Please call 705-856-7409. Please remember to bring cash – no debit or credit cards for Men's Night. Thank you to all that support the club weekly. A very big thank you to all our local sponsors for the 2020 season!! Without their support Men's Night would not be the success it is today.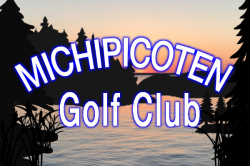 Latest posts by Karl Benstead
(see all)