An amazing year has come and gone since United Way's Harvest Algoma Food Resource Centre opened its doors on July 16th, 2018. The centre was established to receive, store and distribute surplus food products that are available from manufacturers and food retailers through the Ontario Association of Food Banks in Toronto. The large commercial kitchen, formerly known as the Croatian hall, hosts large coolers enabling the centre to process and store food that is donated or rescued from generous local farmers, market gardeners, restaurants and grocery stores.
Harvest Algoma's Director of Operations, Mike Delfre, noted that truckloads of food routinely passed through Sault Ste. Marie as there was no adequate space to safely store and distribute food in the community. To date, the centre has received and distributed over 90,000 pounds of food to 25 agencies in their efforts to assist in emergency food situations within Sault Ste. Marie and Algoma District.
"That's just the tip of the iceberg," Delfre stated. "Once our refrigerated van arrives and we install our greenhouses, we'll be able to provide significantly more food to social service agencies, food banks and meal programs such as Every Breakfast Counts."
Today, the food resource centre is home to approximately 20 volunteers and four staff. Delfre cites support received from volunteers, community organizations, local businesses, Trillium and DSSMSSAB have contributed to the rapid growth of Harvest Algoma.
"Harvest Algoma has really become a community venture and the sky's the limit," Delfre stated. "All over the world, community agriculture movements are contributing to improved health, reduced poverty, less food waste and better quality of life. If we continue to get support from the community, governments and grant agencies we will be able to feed more people and create more jobs which will result in less poverty and hunger in our community."
Fresh vegetables aren't all that is growing at United Way's Food Resource Centre. Recently, a gardening and landscaping training program in partnership with Ontario Works and the Indian Friendship Centre began, allowing room for education and job experience to blossom. Other planned projects include baby food making clubs, cultural cooking classes, and a social enterprise to produce food-based fundraising products with an intent to replace junk food that is used to fundraise with more nutritious choices such as energy bars, salsas and soup mixes. A number of food preservation workshops are also in the works and are scheduled to roll out during this fall's harvest season.
If ideas are planted, projects take root and we as a community can nurture the growth by donating resources, time and effort. There are several ways to assist United Way's Harvest Algoma with their work, from volunteering in the kitchen, providing food products, and monetary donations. Together we can work to overcome poverty and hunger.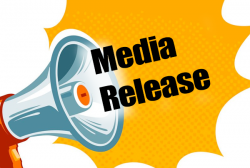 Latest posts by This Media Release
(see all)