Algoma Manitoulin NDP MPP Michael Mantha said that the short operating hours of Service Ontario and Drive Test locations throughout the north are making it difficult for families and businesses to get the services that they need.
"The Service Ontario location in the town of Wawa, Ontario, is only open four hours a day, four days a week," said Mantha. "Within that short time, residents often wait an hour to get basic services.
"These inadequate operating hours not only hurt individual residents, but also small businesses that directly rely on Service Ontario." Mantha said that these long waits hurt northern businesses and frustrate families. For businesses like power sports dealerships that rely on licensing before finalizing transitions, the situation is even worse. Customers are forced to make two trips to the dealership to finalize a purchase.
Mantha said that northerners should not be forced to settle for fewer government services just because of where they live and do business.
"In addition to poor Service Ontario operating hours, community members from Wawa and Chapleau are forced to wait months to book a drive test," said Mantha. "Then after waiting for months, they arrive for their appointment only to be told that there are no staff members available to conduct exams for special DZ licences. "These licenses are necessary to drive vehicles such as dump trucks, cement trucks, garbage trucks and rescue, fire trucks and snow plows."
"Why is this Conservative government forcing northern families and businesses to settle for less?" asked Mantha.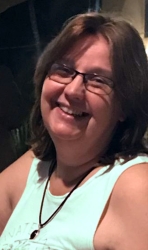 Latest posts by Brenda Stockton
(see all)