Men's Curling begins on November 5, 2018 at 7:00 PM. Make sure that you are signed up for a fun year of curling. New members are welcome – note there is a special rate for all New Members, (and Seniors). If you are not on a team, please leave your name at the front desk of the Community Centre or contact Jim Hoffmann or Andy Stevens.
As well, all men who may have an interest in curling are welcome to come out on November 5th to meet with the group. If you want to be a spare for any of the teams you can sign up and have your name put on the Spare Board.
Let's make Men's Curling a huge success.
I know its early, but plans have started for the Annual Men's Curling Bonspiel which will be April 12 – 14, 2019. Only the first 24 Teams signed and paid up will be in this Huge Cash Spiel.
For other curlers – Ladies Curling begins on November 6th and Mixed Curlign on November 8th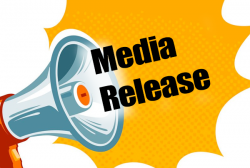 Latest posts by This Media Release
(see all)