Nickle Belt MPP France Gélinas says the cancellation of the GreenON rebate program – paid for with cap and trade revenues – is disproportionately impacting rural and Northern Ontarians, who often face both higher energy costs and more difficulty finding contractors able to meet the new deadlines.
"In Sudbury, contractors are racing flat-out to complete as many contracts as possible before the October 31 deadline. These contractors don't have time to drive the extra hour to come to Nickel Belt because there is so much work to be done in town," said Gélinas.
Gélinas told the legislature about the Denomme family from her riding who paid a deposit for new energy efficient windows before the government's June 19 cut-off date. Now, they are struggling to get the windows installed in time to qualify for a GreenON rebate, worth $5,000, and risk being forced to pay the full bill or lose their deposit.
In addition to ending valuable energy efficiency programs like GreenON, the province's Financial Accountability Officer has found that canceling cap and trade will cost the people of Ontario $3 billion over the next four years.
"This arbitrary deadline is, in effect, discriminating against rural and northern citizens. The Denommes are not the only ones affected. Other residents in my riding – Yvonne St-Denis, Catherine and Richard Gagne, Sheila Renton, and many more – are all facing financial loss," said Gélinas. "Contractors can work two or three jobs together when they work in the city so they are rescheduling rural and remote jobs for after the deadline. Many of my constituents are on the verge of losing thousands of dollars. For us, it looks like this Conservative government is actually taking money out of the pockets of rural and Northern residents."
SOURCE – Nickle Belt MPP France Gélinas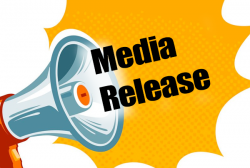 Latest posts by This Media Release
(see all)