Doug Ford campaigned on a promise to put money back into the pockets of hard working Ontarians. To prove it, he recently announced cutting the carbon tax on natural gas which should reduce home heating bills by $80 per year. For the millions of Ontarians in urban areas, that's a bonus because they're on the natural gas grid. For hundreds of thousands of Ontarians in remote, rural and indigenous areas whose heating options don't include inexpensive natural gas, it will be another cold winter of high fuel bills for expensive fossil fuels, or overpriced electricity.
For all of the electricity folly of successive liberal governments, the Wynne liberals did offer a glimmer of hope by announcing four community heating pilot projects through the GreenOn program. But GreenOn dollars came from cap and trade. Mr. Trudeau pushed cap and trade. Mr. Ford did not. GreenOn projects were dealt a death blow. The promising light for rural, remote and indigenous communities was extinguished in the middle of a battle of political wills.
The four GreenOn pilot projects would help homeowners to lower heating costs by assisting in the acquisition of safe, energy efficient, biomass burning appliances. This would also generate employment in the forest sector where many of these residents live. It would address the concerns about tragic deaths in remote indigenous communities as a result of needless house fires. It would rejuvenate a lagging forest industry.
These four pilot projects, in Wawa, Sioux Lookout, Wikwemikoong, and remote far north communities, partially funded and implemented, had success written all over them, and would have proven to be a made-in-Ontario answer to high heating costs in areas where inexpensive, biomass green energy is plentiful. These projects would have been held up as guiding standards for homeowners and communities in Ontario from Kitchener to Kanata, and from the Kawarthas to Kenora, to Kasabonika.
Throughout Europe governments develop efficient, green energy projects to generate combined heat and power to heat homes, drive industry and to reduce polluting carbon emissions. And in many cases, ironically, the biomass fuels to sustain these projects comes from Canada. Even U.S. states like Vermont and New Hampshire are way greener than Ontario in terms of biomass usage and government-led initiatives.
Maybe Greg Rickford, minister of energy, mines and northern development, and minister of indigenous affairs; and Jeff Yurek, minister of natural resources and forestry could remind Mr. Ford that there are hundreds of thousands of hard-working Ontarians in rural, remote and indigenous communities who would like to keep their hard earned dollars. They just want to be able to heat their homes, keep the lights on and put food on the table. Ask the premier again how he planned to put those hard-earned dollars back into their pockets.
Bob Thomas
Goulais River, ON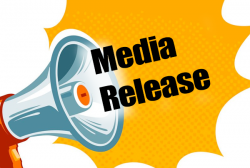 Latest posts by This Media Release
(see all)