During question period Monday, Vic Fedeli, Doug Ford's finance minister, confirmed that Ford will cut $100 million – the entire fund for natural gas expansion in northern and rural Ontario – and refused to answer questions from the NDP on the cancellation of more than $8.6 million in funding for a gas expansion project in Nipissing.
The NDP's infrastructure critic, Jennifer French, said that last Wednesday when asked about the $100 million funding cut, the Ford government would not provide a straight answer. Yet that same afternoon, Fedeli cancelled more than $8.6 million in funding for a natural gas expansion project well underway in his own riding of Nipissing.
"Did the minister of finance actually approve this funding cut to the people in his own riding?" French asked.
Fedeli avoided answering the question by deferring to the minister of infrastructure.
The sudden funding cut stopped the project to expand natural gas service to as many as 350 homes in the North Shore area of Trout Lake near North Bay.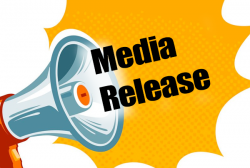 Latest posts by This Media Release
(see all)